Safari iPhoneography
It's no secret that we at Classic Africa do not encourage travelers to take more hi-tech gadgets on safari than is absolutely necessary - as a rule, cameras and binoculars are about as much as we recommend. But smart phones have become so ubiquitous, and their photographic capabilities so advanced, that we have come to appreciate their value as backup cameras.
A Great "Point and Shoot"
The best camera is the one that you have with you, and that's not always your full-frame DSLR. Heavy, expensive cameras can be a liability on more active excursions (walking, cycling, canoeing, quad-biking, etc.), but photo and video opportunities come thick and fast in southern Africa. An iPhone fits easily in a shirt pocket, such that it is always with you, and can be brought quickly into action when that Kodak Moment presents itself.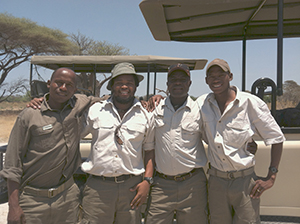 Just about everyone is accustomed to having their photos taken with an iPhone, which facilitates more natural "people shots". It's well known that the larger and more intimidating a camera looks, the less comfortable people are to stand in front of it - whether you are photographing safari guides, other travelers, or villagers in the most remote corners of southern Africa, the iPhone is the most unimposing implement available.
Apps and Gadgets
There is an almost infinite number of apps and devices targeted at the growing market for iPhone users who want to maximize their phone's photographic ability. These are a few that we have found to be most useful.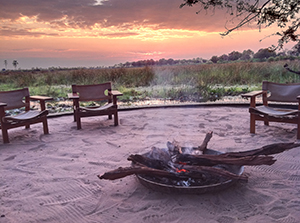 TrueHDR - Our favorite iPhone app, TureHDR very easily and automatically allows one to create quality HDR (High Dynamic Range) shots. This is particularly useful for static scenes with a high tonal range (combining very light and very dark areas in the same scene) such as sunsets and interior room shots. Simply compose the scene, tap the camera button, and hold the iPhone still while it takes 3 shots at different exposures. The app then automatically merges the 3 shots, producing an image that combines the best exposed elements from each one.
Joby GorillaMobile - A miniature version of Joby's popular GorrilaPod, this miniature table-top tripod has flexible legs that wrap around poles or branches, or balance on the safari vehicle's hood, making it handy for self-portraits or sunset photos.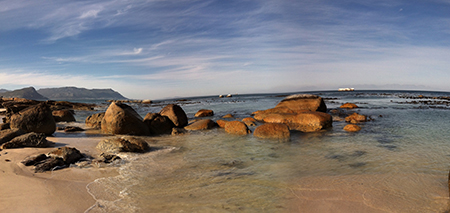 AutoStitch - An easy-to-use app that stitches multiple photos togther to create impressive landscape panoramas. Hold the phone at a single location, and rotate it to snap overlapping photos (overlap by at least 30%). Tap "Stitch", and the phone does the rest. To avoid excessively narrow panoramas, take photos with the phone in the vertical position.
Hipstamatic - choose from a funky range of film, lens, and flash options to give photos your favorite "retro" look. No editing is required, you just choose your combination of film, lens, and flash, and the phone takes care of the creative details. This app is all about creating "fun" images that will have your audience asking questions - people and lodge shots lend themselves best to the Hipstamatic treatment.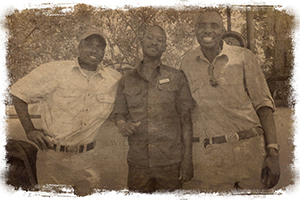 PhotoForge2 - Essentially "Photoshop Light" for cell phones. This is a surprisingly powerful tool that can be used to edit photos in-phone. Adjust exposure or white balance, work with layers, crop, add effects, create black and white images, etc., etc. This is a more advanced app that is quick and easy compared to downloading images and editing them on a computer (you can literally edit photos on the charter flight from one camp to another), but keep in mind the limitations of working on the iPhone's small LCD screen.


The iPhone is not the right choice as your primary safari camera but, if you plan to take it to use as a phone in the urban areas anyway, it can double up as a very handy point and shoot backup camera for your safari.
Let us help you plan your dream safari. call toll-free: 888.227.8311

or

email us

today

|

|

Share