Green Season Photography
* Click here for photos from Pierre's September safari.
From December through March there is a chance of encountering rain in all of southern Africa's safari areas, typically in the form of short but energetic afternoon thunderstorms. It is a beautiful time of the year for photography: the air is clear and bright, and the bush alive with vibrant color and new life. A few simple steps can help to protect your camera gear and make the most of the photographic opportunities.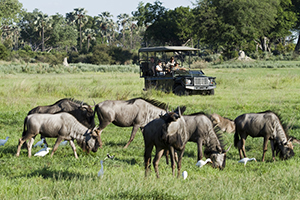 Most safari vehicles have canvas "roofs" to provide shade and keep the interiors dry, but the vehicle sides are open which does allow a certain amount of moisture into the vehicle, making camera protection important. Be sure to take a camera bag with you on game-drive: an ideal bag is either water-proof, or has a built-in waterproof cover (e.g. any of the AW bags from Lowepro). If you're unsure about your bag's waterproofing, take a few plastic bags large enough to fit the camera bag into.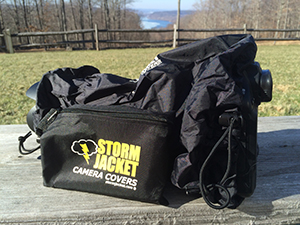 If you have a DSLR with large zoom lens, consider a rain cover for your camera/lens combination. We've had positive experiences with products from Storm Jacket. With or without a rain cover, keep your lens hood and lens cap on when the camera is not in use as they will help to keep spray and droplets off the lens surface (nothing ruins a great shot as quickly as moisture on the lens surface).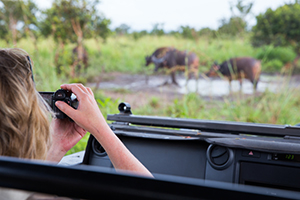 Despite your best efforts, if you are on game-drive in the rain, you will likely get some moisture on your lens surface, so be sure to take a lens cloth and tissues (which can be procured from your room). A damp lens cloth serves no purpose, so use tissues to mop up most moisture, and reserve the lens cloth for finishing touches.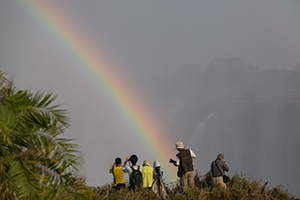 It's no secret that we are advocates of polarizing filters - they're simple to use (with a little practice), and can enhance photos in ways that can't be replicated in post-editing. Never is this more true than during the green season months when polarizers can make rainbows pop, enrich deep blue skies with puffy white clouds, remove the water sheen on vegetation after a rainstorm, and increase the saturation of the season's vibrant colors.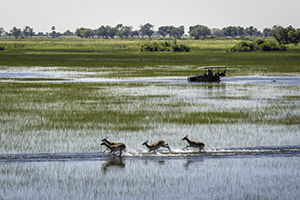 Serious photographers love the green season, and a disproportionate number of brochure shots are taken during this timeframe. With a little forethought and preparation, anyone can take advantage of the excellent atmospherics, the bright colors, and the deep blue skies. We're envious of anyone traveling on safari over the next three months!
Let us help you plan your dream safari. call toll-free: 888.227.8311

or

email us

today

|

|

Share