Updates
4/30/2018
Zambezi House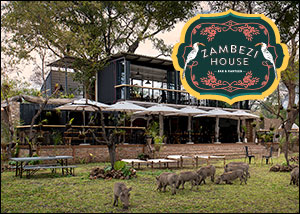 Zambezi House Bar & Canteen is a new concept restaurant in the town of Victoria Falls, Zimbabwe, that is inspired by the vibrant cultures of African markets and social scenes and attracts a well-balanced mix of locals and fellow travelers from different corners of the world. It is set on the banks of the Zambezi River with rolling green lawns and local wildlife, such as hippos and warthogs. Enjoy wood-fired pizza, pork ribs, venison house burgers, and butter chicken curry, among other popular items. Zambezi House is a fun casual lunch spot for those staying at the Victoria Falls Hotel or Ilala Lodge, who wish to engage with local culture. Select evenings feature live entertainment by a DJ, or other regional artists.
Ellerman House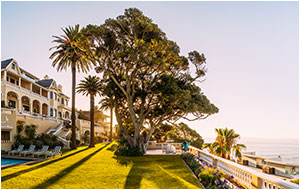 Ellerman House, Cape Town, has revived the ancient art of story-telling and will present an intimate collection of personal stories covering a range of topics from the hilarious, to the thrilling, from the gut-wrenching, to the thought-provoking, told by well-known South African musicians and chefs. There will be one story-telling session each month, exclusive to Ellerman House guests, with the line-up alternating between a chef and a musician.
Mala Mala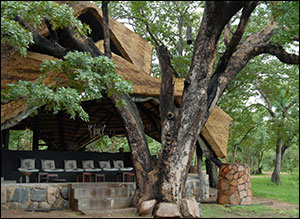 The "re-imagination" of Mala Mala, Sabi Sand, is progressing well, with the completion of Sable Camp. The new look presents a delicate balance of old and new, classic and contemporary, while preserving the soul and heritage of the iconic property. The brighter, sharper and lighter feel throughout camp, along with beautifully refurbished bathrooms, brings Mala Mala's aesthetic in line with other luxury lodges in the Sabi Sand Reserve. Mala Mala Main Camp and Rattrays on Mala Mala are also in line to be refreshed.
Ulusaba Safari Lodge
Ulusaba Safari Lodge, Sabi Sand, has introduced a spacious and luxurious Safari Suite, which will be ready to welcome guests in mid-June. Three Safari Rooms have been transformed to create the Suite, complete with private plunge pool and garden, separate sitting area and large outdoor deck offering views of the Mabrak Riverbed. The lodge will also be opening a larger and newly refurbished Safari Room. The room and suite can be interconnected and will be available on an "exclusive use" basis for up to four people, including a private guide and game drive vehicle.
The Saxon
Chef Candice Philip will be at the helm of Grei, the new fine-dining restaurant at the Saxon Hotel, Villas and Spa in Johannesburg. Chef Candice's love of unusual pairings, her passion for herbaceous flavors and her signature style of intricately-plated dishes will make this restaurant pop with color juxtaposed against its grey-toned walls and textiles. The menu will highlight the three key flavors from each dish and convey a different color with each of six courses, paired with a combination of international and local wines.
Bataleur Camp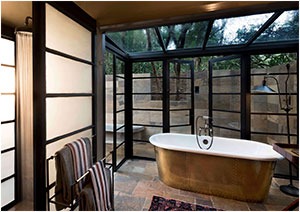 Bateleur Camp in the Maasai Mara has officially opened its refurbished North Camp, which features nine spacious, new-look tented suites that retain the camp's original intimate and classic safari ambiance. The suites offer built-in daybeds set on spacious verandas, lighter interiors and convenient butler hatches, as well as indoor and outdoor showers, and a bathtub with sky views. A private stone courtyard can be accessed through the beautifully redesigned bathrooms. North Camp also features a swimming pool with sweeping views across the Masai Mara.
Abu Camp, Okavango Delta, Botswana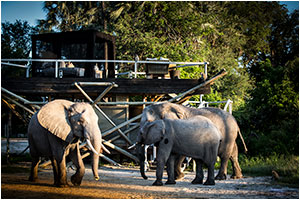 One of the Abu Camp elephant herd, Lorato, gave birth to a little boy on January 20th. Both mother and baby are doing well, and the new calf has been welcomed into the Herd with "open trunks." Guests have the opportunity to meet Motlotlo (meaning "pride") in camp during two strictly controlled interaction periods. To avoid any danger of stress to the calf or other herd members who are very protective, Abu's walking with the elephants activity has been temporarily suspended.
---
4/30/2018
Welcome Miavana - Nosy Ankao, Madagascar
«
previous
4/30/2018
Eat, Drink and Be Merry in the Cape
next
»
Let us help you plan your dream safari. call toll-free: 888.227.8311

or

email us

today

|

|

Share