Wildlife News
6/5/2013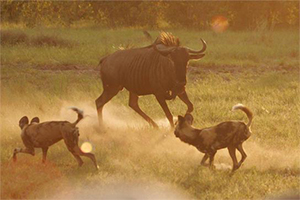 There has been a copious amount of wild dog activity at Kwando Lagoon and Lebala Camps in Botswana's Linyanti region this season, with multiple kills occurring in the vicinity of both camps. All the resident puppies born in the area last year are thriving at a 100% survival rate - which is a great prognosis for the highly endangered wild dog population. Other Linyanti camps at which wild dog viewing is strong are Duma Tau, Savuti, King's Pool, Selinda, and Zarafa.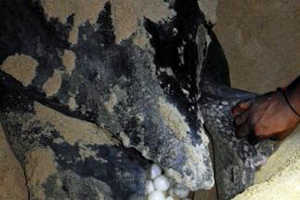 The peak of the turtle hatching season has been reached at Rocktail Bay Camp in KwaZulu Natal and many hatchlings have been spotted by guides and guests on their nightly patrols. The recorded incidences of nesting leatherback turtles were high this season with the turtles laying, on average, between 70 - 120 eggs per nest.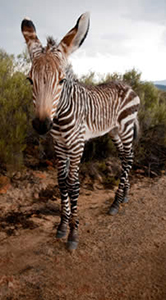 Bushman's Kloof in the Cederberg Mountains recently welcomed a new addition to their wildlife family - a Cape Mountain Zebra foal (shown in this photo at one day old). By the late 1960s, the total Cape Mountain Zebra population numbered only 140, but by 1984 it had grown to a headcount of over 400. This new addition suggests that the Cape Mountain Zebra population is continuing to prosper in the Cederberg.
---
6/5/2013
Exploring Mozambique
«
previous
6/5/2013
Zambia Wins African Cup - a boon for the Country's national pride
next
»
Let us help you plan your dream safari. call toll-free: 888.227.8311

or

email us

today

|

|

Share