Short Rains (Oct-Dec)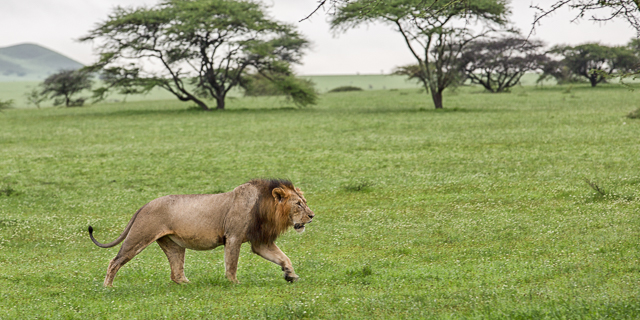 Periodic afternoon thunderstorms typically start to move through East Africa's safari and coastal areas in mid-October, and persist until mid-December. As a rule, they are isolated and of short duration, having little impact on the overall safari experience. Temperatures rise into the 80s, cooling off to the 60s at night - the climate remains very comfortable.
This one of our favorite times of the year in East Africa and, if a more private safari experience and good value are higher priorities than seeing the wildebeest migration, then there is a lot to be said for this timeframe.
Beautiful colors and gentle light showcase the beauty of the scenery and make for great photographic opportunities
Tourism volumes are lower, Parks (and beaches) less crowded, and the overall safari experience more private than during peak season
Some camps offer rates in November and early December that are 25-35% less than peak season, representing excellent value for money.
Availability at the top camps is better
There is still a reasonable chance (though no guarantee) of seeing migration herds and river crossings in the northern Serengeti through October and into November
Migrant birds return, making for some of the best birding in the world
Lower occupancy levels mean that staff and guides are less stressed, and are even more enthusiastic and eager to please
The possibility of rain in the forests of Rwanda is a consideration for primate trekking, but not necessarily a deal-breaker. Trails are more muddy than during the dry season, and photography can be more challenging in the rain but, on the plus side, the gorillas tend to be foraging at lower altitudes (making them easier to find), rates tend to be a little lower, and availability is easier.
Let us help you plan your dream safari. call toll-free: 888.227.8311

or

email us

today

|

|

Share