Mid Dry Season (Jun-Aug)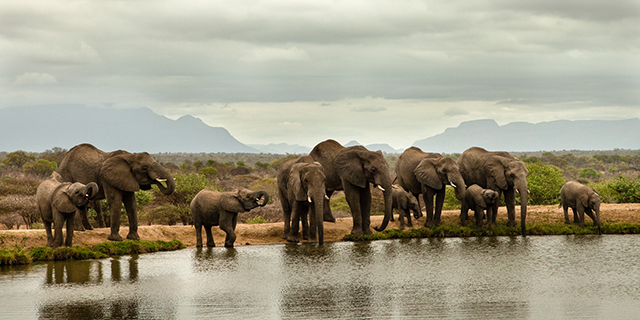 This is the height of peak season in luxury tented safari destinations. Demand is driven by summer vacations in the northern hemisphere, as well as desirable factors on the ground. The dry season is well progressed , with excellent visibility and wildlife concentrating at permanent drinking holes. Large herds of elephants and grazers are starting to gather in certain areas. The weather remains moderate and very pleasant (nights in June and July are cold).
Rates are at their highest, and availability most limited, in all luxury tented destinations. A minimum of twelve months lead time for bookings is advised (18 months is preferable, particularly for groups). Availability on international flights to the region is also at its most limited, making it difficult to buy tickets with airmiles.
This is the rainy season in Cape Town. Victoria Falls is a little off its peak, which actually makes it easier to photograph because visibility is less obscured by spray from the Falls. The Okavango Delta is gradually subsiding but there is still plenty of water.
If you are planning a safari long enough in advance, budget is not a primary consideration, and your priority is optimal wildlife and weather conditions, this timeframe should be near the top of your list.
Let us help you plan your dream safari. call toll-free: 888.227.8311

or

email us

today

|

|

Share