Rwanda's Mountain Gorilla Numbers Surpass 1,000
7/31/2018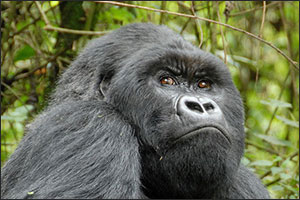 An estimated 1,004 mountain gorillas currently exist in the wild in Rwanda's Virunga Massif area and Bwindi Impenetrable National Park.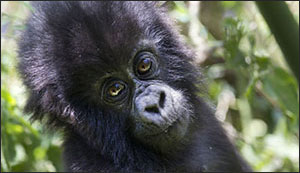 A recent survey documented 604 mountain gorillas in the trans-boundary Virunga Massif, from an estimated 480 in 2010; the largest number of mountain gorillas ever recorded in the area. This brings the global wild population of mountain gorillas to an estimated 1,004 when combined with published figures from Bwindi Impenetrable National Park (where the rest of the subspecies is found) and makes it the only great ape in the world that is considered to be increasing in population.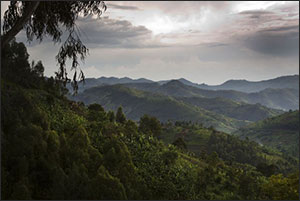 This increase is testament to the effectiveness of conservation policies and strategies as well as the tireless effort of the rangers and trackers protecting and monitoring the mountain gorillas on a daily basis.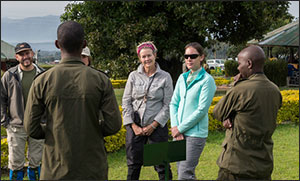 Despite this positive report, the survey found that direct threats from wire or rope snares persist. Survey teams found and destroyed more than 380 snares, which were set for antelope but can also kill or harm gorillas. Sadly, one of the snares discovered by the teams contained a dead mountain gorilla.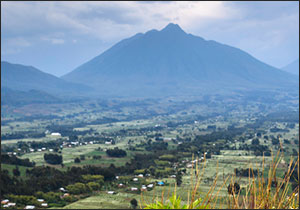 There are also new threats looming large on the horizon, including climate change, infrastructure development and the ever-present specter of disease, which has the potential to devastate the remaining populations.

Carefully managed eco-tourism to visit these delicate animals in their natural habitat serves to fund species conservation into the future. Stay at Bisate Lodge or Sabyinyo Lodge.
---
7/31/2018
The World Loses a Conservation Icon - Dr. Dame Daphne Sheldrick D.B.
«
previous
Let us help you plan your dream safari. call toll-free: 888.227.8311

or

email us

today

|

|

Share