Camp Updates
4/1/2009
CHIAWA CAMP OPENS AFTER REFURBISHMENT Lower Zambezi National Park, Zambia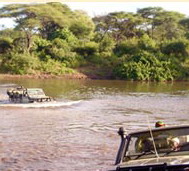 The Cumings family is celebrating Chiawa's 20th anniversary in style this year. Chiawa has undergone an extensive refurbishment and opened on the 15th of April. All Classic tents have been upgraded and the camp now offers 9 Superior tents. All accommodation is in elegant, spacious, insect-proof safari tents on wooden decks, with canvas flysheets, en-suite facilities, all new linens (100% Egyptian cotton), towels and gowns.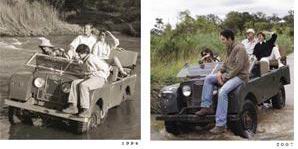 In 2006, the Varty family decided to take back the reins at Londolozi, and set about revitalizing their camps. Tree Camp once again became "the most stylish family run camp in Africa". Granite Camp emerged from the mayhem of construction and refurbishment as the smallest and most exclusive camp on the continent, offering just 3 private suites as a "home in the bush". This intimate hideaway has become a firm favorite for small family gatherings and honeymooners. Pioneer, Varty and Founders Camps have all been given a complete makeover to maximize the sensory experience of " bush living."
CAMP BUILDING UNDERWAY AT TAFIKA South Luangwa, Zambia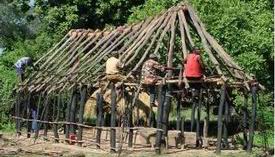 Camp building at Tafika is now underway - which is an extensive undertaking as all of Remote Africa's camps are completely re-built every season. Tafika is famous for its adventure activities - including micro-light flights and mountain bike excursions led by owner John Coppinger. The camp also prides itself on having some of the most respected and experienced guides in the Luangwa valley, with virtually no staff turnover. Between them they have over 100 years Luangwa guiding experience!

THE PAFURI WALKING TRAIL, Kruger Park, South Africa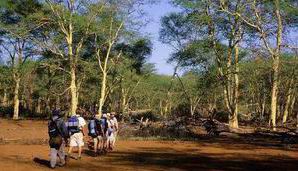 This 3-night 4-day trail, operated by the Safari and Adventure Company, will allow guests an opportunity to explore what is perhaps the best area for walking in the entire Kruger National Park. An area blessed not only with exceptional biodiversity but also spectacular scenery, seasonally high densities of many large mammal species, a feeling of wilderness, and a sense of history. Each night, the overnight camp will be situated in a different location and guests will hike from one camp to the next, allowing them the opportunity to experience the true remoteness of this diverse concession.
---
4/1/2009
Sighting of the Quarter: Albino Black-backed Jackal
«
previous
4/1/2009
Conservation Efforts
next
»
Let us help you plan your dream safari. call toll-free: 888.227.8311

or

email us

today

|

|

Share