Three New Portfolio Properties
11/6/2014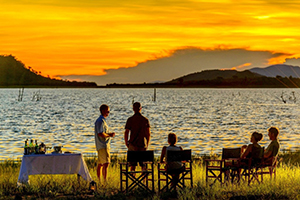 Fewer than a third of the new safari camps that we inspect make it into the Classic African Portfolio, the collection of properties that we feel offer the best overall experience for our clients.
Careful consideration is given to a variety of factors that are essential to an unforgettable safari, including location and access to wildlife, privacy and exclusivity, quality of guides and management, comfort and facilities, style / elegance of accommodation and service, dining experience, commitment to conservation and sustainability, and attention to detail in all aspects of operation. Based on Pierre's October reconnaissance trip, we're pleased to announce the addition three new Portfolio Properties.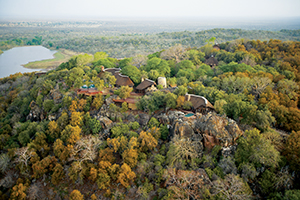 Singita Pamushana enjoys exclusive use of the 130,000 acre Malilangwe Reserve, adjoining Zimbabwe's Gonarezhou National Park. This wildlife-rich reserve is acclaimed for its species diversity, including the "Big Five", and a very healthy population of white and black rhinos. In line with Singita's standards, every aspect of the lodge experience is superlative, from accommodation to food to service, with impeccable attention to detail. The most remarkable aspect of this property, however, is its incredible commitment to conservation and community development, perhaps best exemplified by its feeding program which provides daily cooked meals to over 18,000 at-risk children in surrounding communities. Singita Pamushana exemplifies the concept of sustainable ecotourism for discerning travelers.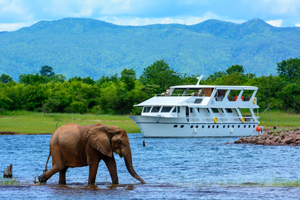 The Matusadona is a 100 foot luxury yacht that cruises Lake Kariba and the shores of Matusadona National Park, providing a unique water-based safari experience that is the perfectly civilized complement to a traditional game-drive safari. Booked on an exclusive-use basis and manned by a crew of four, The Matusadona features three en-suite guest cabins, and a host of facilities spread across three decks. Accompanied by two tenders and a speedboat, she moors at a different point along the park's shoreline each night, from where guests venture forth by boat to enjoy the rugged beauty and wildlife of southern Africa's largest lake. Return to the "mothership" in time to enjoy cocktails and a legendary Kariba sunset, followed by a sumptuous al fresco dinner on the upper deck. Who said safari isn't relaxing?!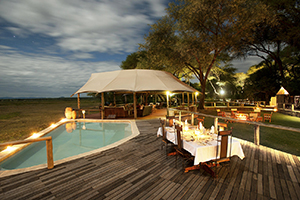 Anabezi Luxury Tented Camp overlooks the Mushika Floodplain, at its juncture with the Zambezi River, in Zambia's Lower Zambezi National Park. Hemmed by mountains and bisected by the mighty Zambezi, this is one of southern Africa's most scenic and adventurous wildlife destinations. Anabezi enjoys an idyllic location in the quiet central portion of the park, and is a "premier" level camp that aims to make this largely undiscovered area accessible to the more discriminating traveler. With comforts and facilities that are in line with top camps in Botswana, and a first-class team of guides and staff, Anabezi represents a bold ecotourism investment and a firm vote of confidence in Zambia as a "major league" safari destination.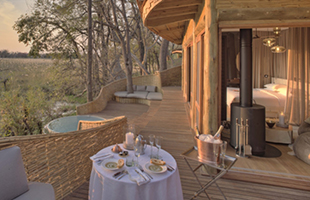 In highlighting the top three new camps, we wouldn't want to overlook the six existing portfolio properties that were also on Pierre's agenda, and which all "made the grade" with flying colors: Tubu Tree Camp and Sandibe in Botswana's Okavango Delta, Zimbabwe's Victoria Falls Hotel and Little Makalolo Camp in Hwange Park, and Chiawa and Sausage Tree Camps in the Lower Zambezi Park, Zambia. Sandibe deserves special mention for its spectacular renovation - the end result is worth the minor frustration of a delayed opening.
---
Let us help you plan your dream safari. call toll-free: 888.227.8311

or

email us

today

|

|

Share