Outstanding Summer Savings!
8/1/2013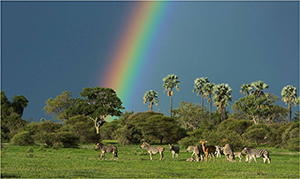 Travelers are quickly discovering that the so-called "Green Season" is a fabulous time to visit southern Africa's two driest countries, Botswana and Namibia, where average monthly rainfall never tops 4" (i.e. about the same as New York in August). Both destinations also combine very well with Cape Town, which is experiencing its most optimal weather over this timeframe.
Safari camp operators in these two countries are warming to the idea of providing real, meaningful incentives to drive occupancy over this off-peak timeframe - both Wilderness Safaris and Sanctuary Retreats have introduced rates that are up to 50% discounted at select camps and lodges from January 11 to April 15, and we expect others to follow suit.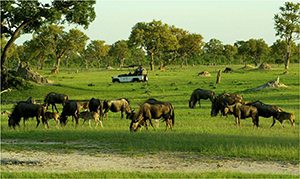 Has it been a few years since you experienced the magic of a Botswana safari, and you're yearning to return? Or perhaps you were there in the depth of the dry season and were wondering what it might be like to see the Okavango Delta in full bloom, rich with new life? Maybe you've dreamed of safari in Botswana, but the very steep price tag has kept you away - these heavily discounted rates bring the magic of Africa's premier safari destination within reach for a much wider audience, but don't delay planning because availability is going to be a challenge.
---
Let us help you plan your dream safari. call toll-free: 888.227.8311

or

email us

today

|

|

Share