Children in the Wilderness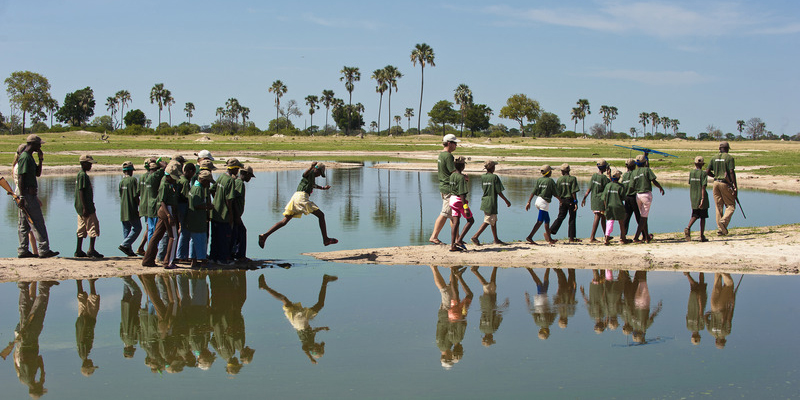 Since its inception, we have been enthusiastic supporters of Wilderness Safaris' Children in the Wilderness program, inspired by the late Paul Newman (and based on the model of his Hole in The Wall Camps). The goal of this program is to facilitate sustainable conservation through leadership development.
At-risk children whose childhoods have been disrupted by disease, poverty, or HIV/AIDS spend five educational and nurturing days as guests at Wilderness Safaris' camps across southern Africa. Through the medium of environmental education (and fun) the children are taught valuable life skills while simultaneously developing awareness for, and appreciation of, the natural heritage that surrounds them.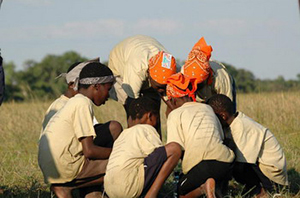 The program is interactive and empowering, based on the notion that children learn best when they are guided to discover things for themselves, and basic principles of self-esteem and respect for others are reinforced at every turn. Through this process of environmental and life skills education, the program endeavors to develop capable young leaders who actualize their full potential and are inspired to become the custodians of the natural treasures that surround them.
To supplement the lessons learned during the five day camp stay, educators and volunteers hold follow up workshops with the children at their own schools in the months and years that follow the initial program.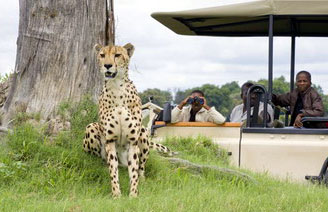 Children in the Wilderness began in 2001 and, currently, more than 400 children pass through the five day program every year; the project's popularity with the communities surrounding National Parks across southern Africa virtually guarantees that this number will continue to grow. As early participants finish high school, one measure of the program's success is the number of alumni who are pursuing degrees in the environmental sciences and conservation, or returning to be guides at safari camps.
Let us help you plan your dream safari. call toll-free: 888.227.8311

or

email us

today

|

|

Share