Pierre's April 2021 Safari
5/17/2021
Safari in a Time of Covid - Pierre's April 2021 Safari
---
Although all the countries of safari Africa were open to travel by October 2020 (several in August already), our family agreed that I would not travel until there was no risk to Margaret's elderly parents, who are part of our family bubble. By mid-April, they were fully vaccinated and so were we, which allowed us to re-evaluate.
After a year of fine-tuning COVID safety procedures, there is a significant body of evidence that air travel has become a lot safer (click here for a study by the US military); and, likewise, six months of refining health protocols on safari have also further enhanced the safety of what was already a low risk form of travel. Millions of doses later, it is also clear now that the vaccines approved in the US are extremely effective in preventing serious illness from any of the strains of Covid-19 (95% effective in the case of Pfizer).
All things considered, our family agreed that the time was right for me to undertake a reconnaissance trip; since Botswana has seen the most new camp openings in recent months, I decided to focus on South Africa and Botswana. As expected, the safari itself was amazing, but the main purpose of this report is to consider how the experience was impacted by the pandemic and resulting safety protocols.
Empty airports and unbeatable airfare
JFK is normally one of my least favorite airports - it is always overcrowded and frenetic, with long lines to get anywhere. Not this time! I walked straight up to the Qatar counter for check-in, and there was not a single person in front of me at security. I had to pinch myself! And the same situation pertained at Johannesburg airport: the Domestic Terminal was quite busy, but the International side was a breeze.
Likewise, aboard my flights to and from South Africa, the planes were half empty. The happy consequence of this is that fares were roughly half what one would normally expect- for the first time in 21 years of doing these reconnaissance trips, I felt justified in "splurging" on business class tickets!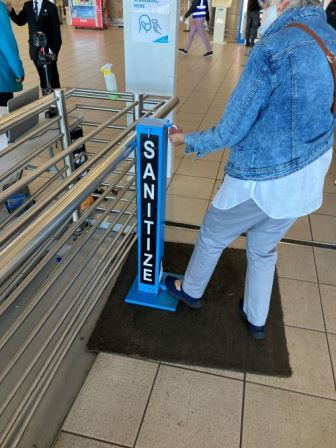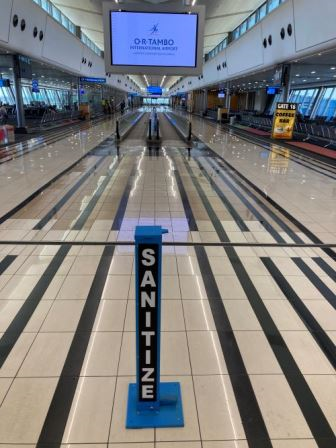 Masks are everywhere
On arrival, I spent a day and a half in Johannesburg to facilitate testing requirements as well as business meetings and catching up with family. Everywhere I went, I was struck by the ubiquity of face masks, both indoors and out. Mask-less is only permissible in the privacy of your hotel room or when you are sitting down to dine: when entering or leaving the restaurant, or going to the bathroom, your mask must be worn or you will be politely reminded.
Likewise at the safari camps, staff must wear masks at all times, and guests are required to wear them in common areas. With only a handful of exceptions, mask protocol was observed at all the camps I visited; those not wearing masks were typically travelers who had been vaccinated (one of my guides was also already vaccinated, and it probably won't be long before all safari staff are vaccinated). Masks are supposed to also be worn on game drive but, while most guides and trackers wore masks, there was more flexibility for guests.
Sanitize, sanitize!
Anytime you enter a transfer/touring vehicle or building - airport terminal, hotel, restaurant, safari camp, etc. -your temperature is read and you are offered sanitizer for your hands.
This procedure is also carried out on arrival at a safari camp, and twice each day, before breakfast and at lunch. Staff are likewise monitored on a twice daily basis. There is hand sanitizer in each room and throughout the common areas. Staff greet guests on return from game drive and before each meal with a masked smile and a bottle of sanitizer (or, in the case of some of the more stylish camps, a beautifully laid out wash station). My hands have never been so clean!
Privacy and Space
At each of the safari camps I visited, I was allocated my own safari guide and vehicle, an incredible perk that normally costs an additional $800-$1000 per day. For the next few months, camps are committed to trying to give each travel party its own vehicle (subject to availability), both for distancing reasons and also to get all guides back to work.
The only way to guarantee a private vehicle and guide on safari is to pay the additional fee and pre-book the service. However, we believe that anyone traveling in the next six months has a better chance than ever before of being allocated a complimentary private guide and vehicle.
Relatively low tourist volumes are also going to translate to a more exclusive safari experience in locations where overcrowding can be a challenge during normal times: the Ngorongoro Crater, Serengeti, and Maasai Mara come to mind, and anyone fortunate enough to view the Great Migration this year will do so with a level of privacy that probably won't be available again for decades.
Pent up hospitality
Almost every first-time safari traveler returns with rave reviews of the people they met on safari. The beautiful scenery and spectacular wildlife are expected, but the unaffected warmth and friendliness of the local people is a wonderful surprise. After a year of isolation, loss, and uncertainty, the people I met are just bursting with enthusiasm to return to what they love and do best: taking care of guests and playing their part in delivering the magic of safari. The service was, of course, exceptional, the conversations heart-felt, and I left each camp with a profound sense of shared humanity. There has never been a better or more important time to enrich oneself and others through the joys of responsible travel.
Small planes, no sweat
During the course of my 11 days in Botswana, I was on eight shared charter flights between camps, roughly double what most travelers will use during a normal safari. Without any adverse effect. This was the one element of my safari that required me to be in close quarters with other travelers, but: most of them were vaccinated (like me), they had all been tested at least twice before entering Botswana, and had subsequently spent all their time on safari in the deep wilderness.
Furthermore, standard operating procedures for these flights require everyone aboard to wear a mask at all times and sanitize their hands before boarding. At the end of every day, on returning to Maun, the plane interior is thoroughly cleaned and disinfected. For my part, I replaced my surgical mask after each flight, disposing of the old one and sanitizing my hands.
Safari camps and bush planes have been operating in Botswana (and across Africa) for over six months now, and we have not heard of anyone contracting Covid on safari - there's every reason to believe that the protocols are working!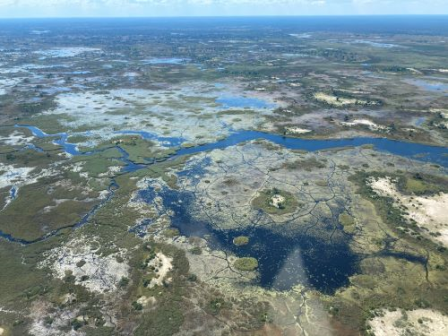 Testing Procedures
In all, I tested four times during the course of my trip: Before departure for entry into South Africa (a saliva PCR test through Covid Consultants), once at Johannesburg airport to enter Botswana (a nasal PCR test), once on arrival in Botswana (a nasal antigen test conducted by the Botswana government), and a PCR test at Duma Tau Camp to depart Botswana and return to the USA (a helicopter-borne nurse collected my sample while I was on game-drive!).
There is no denying that the tests are a nuisance in that they represent an additional obligation and expense, and the nasal tests entail a few seconds of discomfort; but they also provide peace of mind knowing that everyone else aboard your flights and at safari camps has also recently tested negative, and that the country you are visiting is taking serious precautions against the Coronavirus. Logistically the tests were all easy to arrange, went smoothly, and delivered results in a timely fashion.
In Botswana, all safari camp staff also have to be tested before heading out to camp for the start of their work shift (with a typical duration of 6-8 weeks, during which time there is no contact with anyone other than guests). With everyone at the camp having tested before arrival, and low infection rates in the country, the risks of being exposed to Coronavirus on safari are minimal.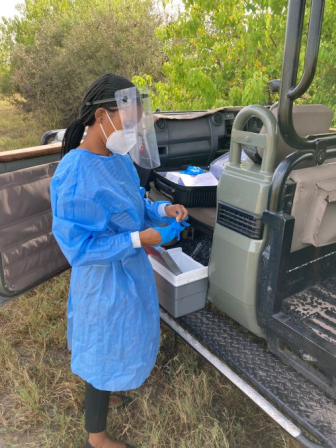 What if I Test Positive?
This was the one potential concern that I had before the trip, but it turned out to be a non-issue. While it is, in theory, possible for someone who has been vaccinated to carry the virus for a short time and test positive, my own experience has convinced me that this is highly unlikely for any safari traveler who follows the simple protocol of mask-wearing in common areas, and regular hand-sanitizing.
Recognizing that false positives are possible (though increasingly rare as testing technology improves), it is permissible to do a second test if the first comes back positive.
For travelers who want to avoid any potential risk, Covac Global will, within 48 hours of a positive PCR test, arrange a private air evacuation for members, from anywhere in the world back to their US city of residence. Rates start at $625 per person for a 14 day membership. I felt the risks of my safari were too low to require this service (an assessment that was borne out by my experience), but it is the ultimate "insurance "against a worst case scenario, and we'd be happy to discuss details with anyone who would like more information.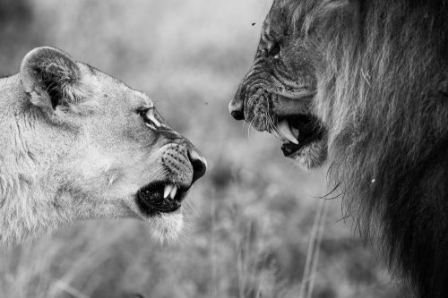 And the Safari?
Was, of course, amazing! Botswana never fails to deliver, with abundant wildlife, pristine wilderness, and spectacular natural beauty (including some surreal sunrises and sunsets!). I was also fully prepared for the incredible hospitality of the local camp staff, but was caught unawares by the power of connecting with people on the other side of the world who have shared the trials and tribulations of the pandemic, and were experiencing the same cautious sense of joy and relief that life is tentatively moving back towards normal. I have also never seen so many beautiful new safari camps, all created on existing sites within the past 14 months, representing many millions of dollars of investment in ecotourism and conservation, a very positive and encouraging sign for the future!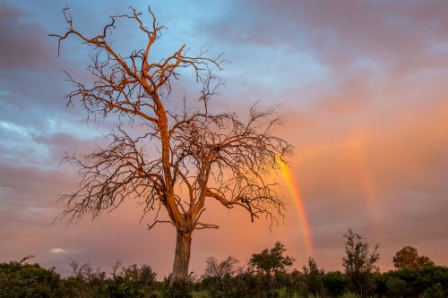 In Summary
In the 21 years that I have been making reconnaissance trips to Africa, this was unquestionably my most rewarding safari ever. After a year of isolation and uncertainty, it was spiritually uplifting to be able to live out my passion once again - the people and wildernesses of Africa were every ounce the tonic that I knew they would be, and the whole journey felt like an important step towards reclaiming my life.
Based on my experiences, I would not hesitate to recommend a 2021 safari to a vaccinated friend or family member, because the rewards far outweigh whatever risks there may be. Margaret and I have been very cautious in our risk assessment throughout the pandemic- not only did we not travel, but our two children only returned to in-person learning at school after we were vaccinated - but not a single element of my safari caused me to doubt the safety of what I was doing.
And the benefits of being an "early re-entrant" into the market, and traveling before the return of mass tourism are very real: from highly discounted international airfares and hassle-free airport transits, to a level of privacy and exclusivity that we probably (hopefully!) won't see again for many years, and the rewarding sense of making a positive contribution at a critical time for Africa's wildlife and people. The net result was a truly unforgettable safari experience - I returned a new person, reinvigorated and excited about what the future holds in a post-Covid world!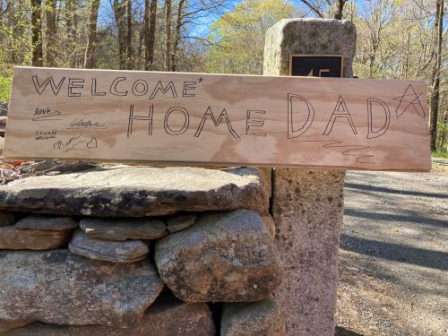 Click Here to see some of my photos on our website AND Click Here to learn the background stories behind the images on Instagram.
Click Here if you would like to attend a Zoom meeting at 2pm Eastern Time on Wednesday May 19th to hear more about my safari.
Contact Us if you would like to discuss plans for your own safari!
---
5/6/2021
Great News for Lion Conservation!
«
previous
5/24/2021
Rwanda on Netherlands' Safe List
next
»
Let us help you plan your dream safari. call toll-free: 888.227.8311

or

email us

today

|

|

Share