Duma Tau, Re-Invented, Re-Opens
4/6/2021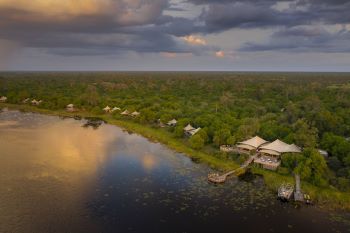 Overlooking Osprey Lagoon, Duma Tau Camp occupies one of the most prime locations in the Greater Chobe ecosystem, and the newly rebuilt camp sets out to do justice to its setting!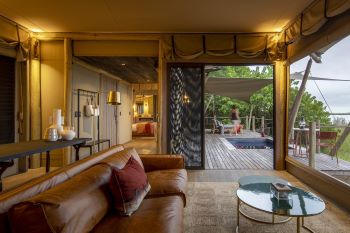 Each of the 1,500 sq.ft. guest suites is oriented to maximize views of the lagoon, and the large herds of elephants supported by its life-giving waters. Each suite features a private plunge pool on its expansive deck, as well as spot-cooling in the bedroom to ensure all-day comfort. Through artwork, interactive displays, and wildlife specimens in the rooms and common areas, Duma Tau celebrates its crucial conservation role as a wildlife corridor connecting five countries in south-central Africa.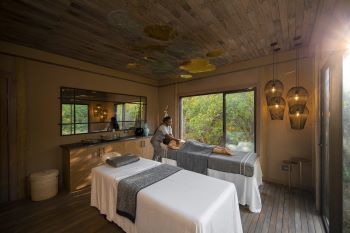 With land, water, and aerial activities, Duma Tau offers a diverse safari experience supplemented by a focus on wellness and rejuvenation. The new Duma Tau boasts a spa and gym, and a re-imagined culinary philosophy focusing on locally-sourced ingredients and recipes. And, despite all the comforts and indulgences, the new Duma Tau is 100% solar-powered with one of the largest and most sophisticated solar systems in Botswana!
---
3/30/2021
Classic Africa in the News
«
previous
Let us help you plan your dream safari. call toll-free: 888.227.8311

or

email us

today

|

|

Share