Increase in Botswana's Rhino Population
11/11/2020
Over the past few months there has been a lot of anecdotal evidence of increased poaching activity in many of Africa's wildlife areas, and it stands to reason: without safari vehicles out on game drive, poachers can more easily slip in undetected, and carry out their nefarious deeds.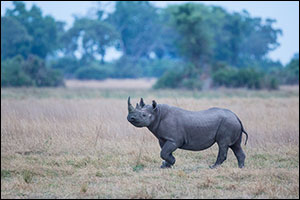 In a first sign of hope, however, Rhinos Without Borders just announced that the population of 100 rhinos that they reintroduced into Botswana' Okavango Delta prior to the pandemic has grown to 121. This takes into account new births as well as deaths (natural causes as well as poaching), and suggests that the Herculean anti-poaching efforts by various stakeholders are producing results better than most conservationists could have hoped for!


To celebrate this good news, as well as Botswana's reopening to tourism, Dereck and Beverly Joubert (National Geographic photographers and film-makers) announced the release of their latest book, "Rhinos Without Borders, Chasing the Blood Moon". A portion of all proceeds from books purchased here will go towards rhino conservation, and the first five buyers will receive a free, signed copy – just enter the code D&Bfirstfive at checkout to see if your copy is free.
---
11/5/2020
Botswana Reopens Borders
«
previous
11/11/2020
South Africa Reopens Fully
next
»
Let us help you plan your dream safari. call toll-free: 888.227.8311

or

email us

today

|

|

Share