News and Notes
4/30/2019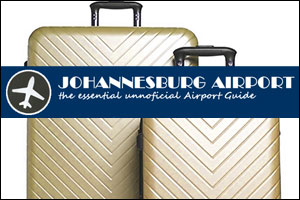 Luggage at Johannesburg International Airport
A new baggage rule is in effect at Johannesburg International Airport. Only "regular-shaped" bags with least one flat surface may be checked in. Round or irregularly shaped bags, or bags with long straps, are not allowed. Safari duffel bags qualify as acceptable and their straps can be concealed within the bag, if necessary.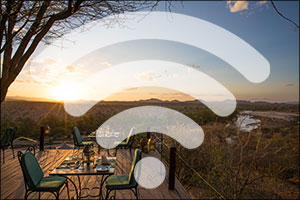 Wi-Fi in the Wilderness
While guests at Wilderness Safaris Camps across Africa are encouraged to "disconnect to reconnect," the choice will now be a personal one. Wi-Fi is being installed in a phased approach, through all regions in southern Africa. This service will only be available in guest rooms or tents and, due to the remoteness in which many of these properties operate, signal may be intermittent.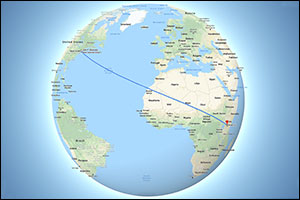 Delta Airlines
Kenya Airways has activated a codeshare with Delta Airlines, enabling travelers to enjoy greater connectivity with eleven US cities. Also, at the beginning of June 2020, Kenya Airways will increase the frequency of its direct flights from Nairobi to New York from 5 days a week to 7 days a week.
United Airlines
United Airlines will launch a new non-stop route between the US and Cape Town, from Newark Liberty International Airport in New Jersey, starting in December. The flight service will be operated with a Boeing 787-9 Dreamliner aircraft, providing seats for 252 passengers.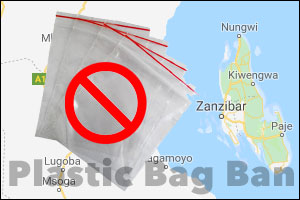 Plastic Bag Ban, Zanzibar
Following last October's ban on plastic bags in Tanzania's Zanzibar, we would like to remind you not to travel with any single use plastics to the island (including zip-lock bags). The government is adhering to the ban strictly.
---
4/30/2019
Calling All Runners
«
previous
4/30/2019
Property and Activity Updates
next
»
Let us help you plan your dream safari. call toll-free: 888.227.8311

or

email us

today

|

|

Share