Conservation News
4/30/2019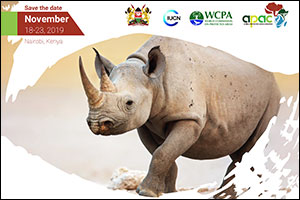 Africa's Inaugural Protected Areas Congress to be Hosted by Kenya
A six day Pan African Protected Areas Congress, scheduled to take place in Nairobi from 18-23 November will be attended by 200 delegates including senior government officials, researchers, donors and business leaders. The conference will focus on African-led solutions to challenges facing the biodiversity of the continent such as climate change, human encroachment and invasive species. It is hoped that the congress will also allow delegates to discuss the harmonization of policies and legislation to strengthen the war against illegal trade in wildlife products in Africa.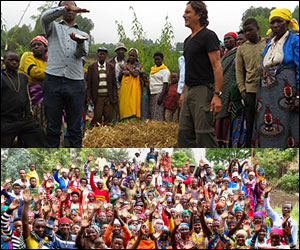 Nomad Tanzania (
Serengeti Safari Camp
and
Sand River Camp
) recently hosted Rita and Jeff Rayman from The Guardian Project to run composting training in villages on the outskirts of the Serengeti and Ruaha conservation areas, as well as in Arusha. Teaching farmers to compost correctly not only increases their agricultural yield, but more importantly takes care of the environment and minimizes the impact of farming in sensitive areas bordering National Parks.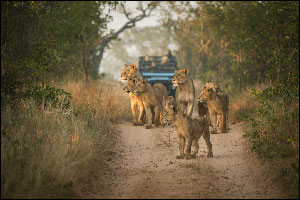 Joining Forces for Lions
Did you know that Africa's lion population has almost halved in the past 25 years? Habitat loss and fragmentation, illegal wildlife trade, poaching for "bush meat," and human-lion conflict continue to threaten lions across Africa, which are now classified by the IUCN as Vulnerable, with the West African subspecies Critically Endangered. Yet lions are a resilient species and, to this end, the Lionscape Coalition has been formed as an alliance between the Lion Recovery Fund and four leading ecotourism operators: Wilderness Safaris, &Beyond, Conservation Travel Foundation, and Singita. With a combined strength of over 100 years of positive conservation and community impact throughout Africa, this collaboration is united in its goal to double the numbers of Africa's lions in the wild by 2050.
---
4/30/2019
Sighting of the Quarter
«
previous
4/30/2019
Calling All Runners
next
»
Let us help you plan your dream safari. call toll-free: 888.227.8311

or

email us

today

|

|

Share