On Safari in the Northern Hemisphere
1/31/2019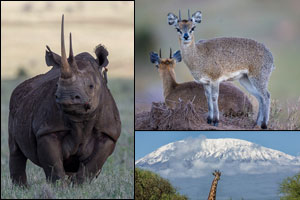 The vast majority of Africa's savanna habitats and wildlife lie to the south of the equator, but few people realize that some of Kenya's top safari destinations actually inhabit the Northern Hemisphere. And not only does water swirl in the opposite direction, but there are also some interesting wildlife differences as one moves north.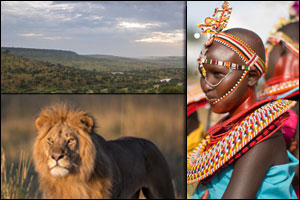 In November, Pierre had an opportunity to visit some of the top ecosystems in what was once known as Kenya's "Northern Frontier District", including Meru National Park, Samburu and Buffalo Springs National Reserves, and the Laikipia Plateau. It's a vast region that includes some of East Africa's most rugged wilderness areas, lush grasslands, and arid plains, all within sight of snow-capped Mount Kenya. It is home to some of Africa's most traditional cultural groups – hardy, nomadic pastoralists like the Samburu and Pokot who exist largely on blood and milk from cattle and camels.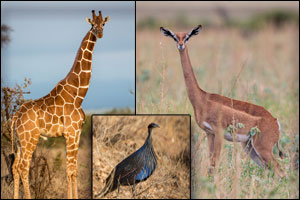 The area is also home to a surprising abundance of wildlife, including unique "northern specialties" such as the gerenuk ("giraffe gazelle"), reticulated giraffe (perhaps the most beautiful animal in Africa), the highly endangered Grevy's zebra, and the Beisa oryx; birdlife is also prolific with a number of northern specialties like the colorful vulturine guineafowl and Somali ostrich. Also to be found in northern Kenya are some of the most successful rhino sanctuaries on the continent, making this one of the best places in Africa to view rhinos in their natural habitat.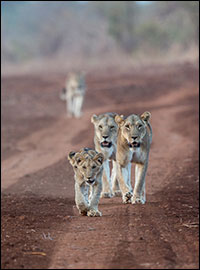 So impressive is this area that we have added the
Kenya Connoisseur Safari
to our select portfolio of small group safaris. This exclusive but value-focused trip will take a maximum of nine guests by private plane to Kenya's three top safari destinations – Meru National Park, the Laikipia Plateau, and the Maasai Mara Reserve – with easy add-ons to beach destinations (e.g. Zanzibar), or other safari areas in Kenya (e.g. Amboseli) or Tanzania (e.g. the Serengeti or Ngorongoro Crater).
Click Here
for full details. For more photos from Pierre's November safari, please
Click Here
.
---
1/31/2019
Migratory Surprises
«
previous
Let us help you plan your dream safari. call toll-free: 888.227.8311

or

email us

today

|

|

Share