Hope for the White Northern Rhino
4/30/2018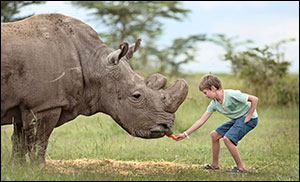 The last male Northern White rhino left on the planet died on March 19th, 2018. Sudan, at the advanced age of 45, was being treated for age-related health issues and for a series of infections, but unfortunately lost the battle. His death leaves just two females; his daughter Najin and her daughter Fatu, who remain at Ol Pejeta Conservancy in Central Kenya's Laikipia County.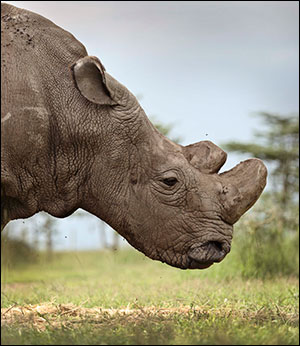 Northern White rhinos used to roam East and Central Africa in vast numbers, but human-wildlife conflict, poaching and habitat loss eliminated them. Ol Pejeta's Northern Whites arrived in 2009 from Dvur Kralove Zoo in the Czech Republic, where all breeding attempts had been futile. It was hoped that a more natural environment would stimulate more successful results, but sadly not.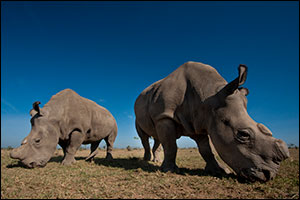 Thankfully, Fatu and Najin are still in good health, and a roadmap for their regeneration is in place. Through cutting edge reproductive technology and meticulous, expert care, there is achance that scientists will be able to prevent the Northern White rhino from total extinction.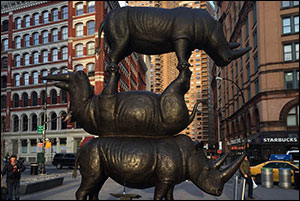 Sudan, Najin and Fatu have been eternalized at Astor Place, New York City. It is hoped that the world's tallest rhino sculpture will raise awareness, not only for the Northern White rhino but for all endangered species.
​Artist Credit: Gillie and Marc
---
4/30/2018
Eat, Drink and Be Merry in the Cape
«
previous
4/30/2018
The New Serra Cafema - Changing Perspectives (Architecture and Design)
next
»
Let us help you plan your dream safari. call toll-free: 888.227.8311

or

email us

today

|

|

Share