Saving the Pangolin
8/18/2017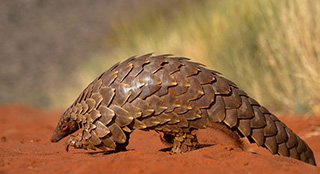 The pangolin has recently received attention in the media where it has been identified as the most trafficked wild animal on earth. Pangolin scales are used in traditional medicine in Vietnam and China, and its meat is seen as a rare and highly expensive delicacy in those countries.
CITES (the Convention on International Trade in Endangered Species of Wild Fauna and Flora) which aims to ensure that international trade in specimens of wild animals and plants does not threaten their survival, banned pangolin trade last year. However, the illegal trafficking persists and is escalating, partially due to the fact that so little is known about this rare animal.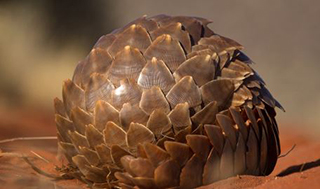 Tswalu Private Game Reserve sponsors a large conservation project in the southern Kalahari region of South Africa, which has focused its efforts on researching the pangolin and the factors limiting their survival.
In addition to illegal trafficking, the pangolin is threatened by accidental mortalities on electrified fences. Thus, Tswalu has redesigned its perimeter fence (over 120 miles long) and has initiated and funded a competition for aspiring electrical engineers to design and develop an electric fence design which is pangolin friendly.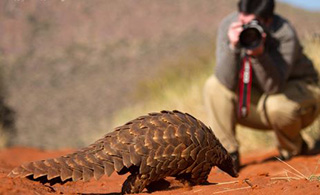 Also, the project is revealing new details of this endangered species' lifestyle and biology and is illustrating how important large protected areas are to their survival. This research contributes to a greater understanding of the biology and habitat requirements of the pangolin, as well as the factors that limit pangolin populations globally.
Visitors to Tswalu have the opportunity to meet the pangolin researchers and learn more about efforts to save this endangered and mysterious species from extinction.
---
8/18/2017
Mombo - The Next Chapter
«
previous
Let us help you plan your dream safari. call toll-free: 888.227.8311

or

email us

today

|

|

Share