Emerging from the Mist: Rwanda and Gorillas
8/3/2017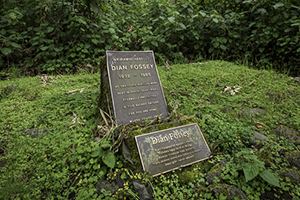 Most Americans are at least somewhat familiar with Rwanda for two unfortunate reasons: Dian Fossey's heroic (but largely unsuccessful, at the time) efforts to conserve mountain gorillas in the 1970s and 80s, and the unimaginable 1994 genocide during which an estimated 1 million Tutsis were killed in 100 days by their Hutu neighbors and compatriots. "The Genocide"stands as one of the worst ethnic exterminations in recorded history, and shocked Africa to its core.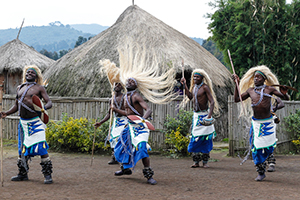 Fast forward 23 years, and Rwanda is one of the most successful countries on the continent, with an average economic growth rate of 8% over the past 15 years, significant poverty reduction, and near-revolutionary social changes - not only is the current president from minority Tutsi heritage, but 64% of the country's parliamentarians are women! Numerous factors have contributed to Rwanda's incredible turn-around, including aid and assistance from the international community, but locals will assure you that it was the horror of the genocide and its aftermath (during which Hutus also suffered greatly) that created a mutual desire to reconcile and move the country forward.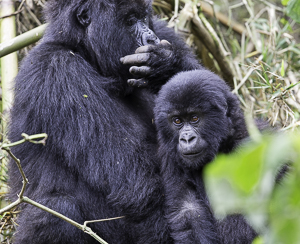 For wildlife enthusiasts and conservationists, perhaps the most impressive indication of Rwanda's rennaissance has been the increase in the country's critically endangered mountain gorillas. Notwithstanding Dian Fossey's remarkable efforts, the gorilla population in the remote Virunga Mountains declined throughout the 1970s and '80s, reaching a nadir at the time of Fossey's murder of around 254 individuals. A significant conservation change since the genocide was the promotion of gorilla tourism (previously opposed by Fossey), and the population has now nearly doubled to 480 as of the 2010 census (a new census, currently underway, is expected to show significant further increases).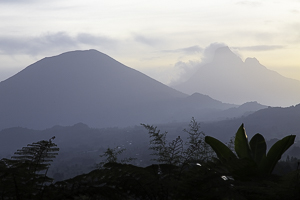 Rwanda's Volcanoes National Park now boasts 10 habituated gorilla families that are visited daily by tourists, and another 10 habituated families that are studied for research purposes (in addition to a large number of unhabituated gorillas). Tourist encounters with gorillas are carefully supervised by National Park guides and trackers, to ensure the health and wellbeing of gorillas and humans alike, and are limited to a maximum of 8 guests visiting a gorilla family for one hour each day. The significant profits generated by gorilla tourism have transformed the local economy and, after more than a century of deforestation and agricultural encroachment, gorilla habitat is actually being reclaimed as local landowners trade farmland for a share in tourism revenues.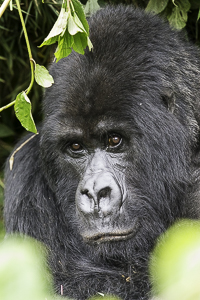 Spending an hour with these critically endangered "gentle giants" is a truly great life experience, further enriched by the inspirational backdrop of Rwanda's amazing rebirth after one of the worst events in human history. More good news is that Rwanda's gorillas are relatively easily accessible, due to good roads leading into the Virungas, and the policy of matching tourists' age and fitness to the difficulty of trek (young, fit guests visit gorilla families higher up the mountains, less mobile guests visit closer families). Visting Rwand's gorillas is not inexpensive - the country has wisely chosen a strategy of low-volume, high-value ecotourism - but the experience is priceless. And it is the perfect example of how well-managed tourism in Africa can be a win-win for all parties involved.
Click Here for more photos from Pierre's recent trip to Rwanda.
---
8/3/2017
Rescued Rhino Update
«
previous
8/3/2017
Bucket List Addition - Bisate Lodge, Rwanda
next
»
Let us help you plan your dream safari. call toll-free: 888.227.8311

or

email us

today

|

|

Share