Rescued Rhino Update
8/3/2017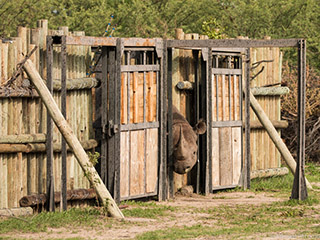 In our last newsletter we wrote about Tshono, a black rhino calf that was badly injured by poachers in the Okavango Delta, Botswana, rescued and relocated to an enclosure on the Mombo Concession for treatment. After a few grueling weeks in captivity, the mother and baby were released back into the bush.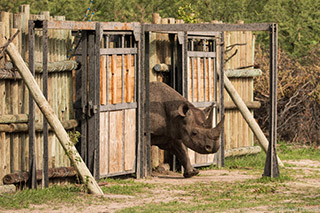 The calf had made significant progress toward recovery. His horn was beginning to develop on his nose, the injuries around his ears were completely healed and he was once-again able-bodied – walking, running and jumping – albeit with a slight limp. His muscle development in the right front leg appears to be less than in the left, but this should be rectified by increased exercise, which he will have outside of the boma..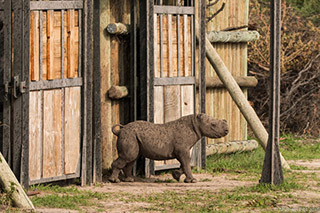 The release went very well. The animals were fed shortly after 3:00pm and the gate was opened at 4:00 pm. It took 25 minutes for the mother rhino to finally leave the enclosure as she was enjoying her meal. She tested the air several times prior to departure, and then finally gave a classic black rhino snort and moved out of the boma. The calf followed a few seconds behind her and they set off together. Watch the video here.
Researchers have been monitoring the rhinos' progress and we look forward to an update in the near future, but at this stage the prognosis is positive and it seems that the rescue mission was a very happy success.
---
8/3/2017
Maasai Olympics - the Hunt for Medals, not Lions
«
previous
8/3/2017
Emerging from the Mist: Rwanda and Gorillas
next
»
Let us help you plan your dream safari. call toll-free: 888.227.8311

or

email us

today

|

|

Share