Prince Harry - Patron Of Rhino Conservation Botswana
2/2/2017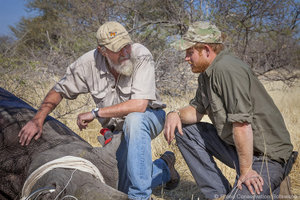 Rhino Conservation Botswana (RCB) was thrilled to announce that on January 19th, 2017, His Royal Highness Prince Henry of Wales became a Patron of RCB, with a mission to help raise awareness of the plight of Africa's black and white rhinos and inspire positive action.
The announcement was made after Prince Harry visited Botswana last September, when he joined conservationists Map Ives and Kai Collins in the Okavango Delta on a sensitive operation to fit state-of-the-art electronic tracking devices to critically endangered black rhinos (Classic Africa News Vol. 1 2016).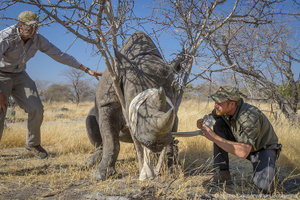 According to RCB Director Map Ives: "I know that His Royal Highness's support for our work will make a real difference to rhino conservation. We are hugely grateful for the work and support Prince Harry has already extended to RCB, and look forward to working with him in the future as our Patron."
On becoming Royal Patron of RCB, Prince Harry said: "I've been lucky enough to visit Botswana for more than 20 years and am incredibly fortunate to be able to call it my second home. Being Patron of RCB is an opportunity to give something back to a country that has given so much to me....It's about time we start celebrating and supporting the countries that are taking the lead in conservation."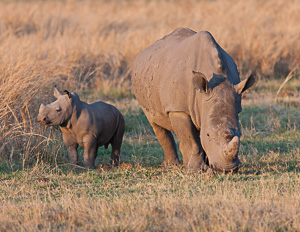 There are approximately 27,000 rhino left on Earth – a figure that was close to a million at the beginning of the 19th century. Map Ives explains: "Across Africa, rhinos are being poached for their horns at a rate that could make them extinct in the wild within 10 years. It's a senseless trade; rhino horn has no proven medicinal value. Even so, demand is increasing and today rhino horn is worth more than gold."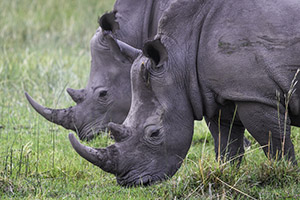 RCB monitors and protects black and white rhinos that have been rescued from poaching hotspots across southern Africa and moved to Botswana's Okavango Delta where, thanks to the government's robust anti-poaching laws and military support, the rhinos can thrive. Guests have the opportunity to encounter rhino while on game drives in the Mombo Concession of the Okavango Delta.
---
2/2/2017
Botswana Conservation Safari
«
previous
Let us help you plan your dream safari. call toll-free: 888.227.8311

or

email us

today

|

|

Share