Summer in the Maasai Mara
2/2/2017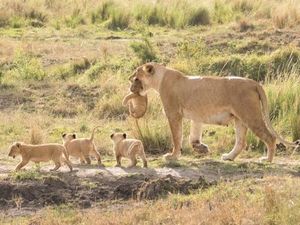 It is the peak of Summer in Kenya's Maasai Mara and days begin with cool temperatures, which soar by midday. There is sporadic rain and the grasslands remain fairly short, lush and green. These conditions are perfect for the resident plains game and their babies to thrive - as nutrition is plentiful and predators are visible (and more easily avoidable).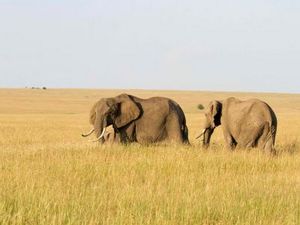 Families of elephant move through the marshes feeding on the sedge grasses and into the forests, where they feed on the new growth of Teclea and Warburgia fruits. Elephant bulls in musth follow the herds looking for females in estrus and among the family groups there are often small calves. Bull elephants like to rock large Warburgia trees shaking them so that the fruit falls down, causing shrieks of panic as baboons hold tight to the branches.
As Mara River levels drop hippos are squeezed into the last remaining deep pools, resulting in competition for space and fighting among the males. Females and their young wisely keep their distance from the larger pods. Lions cross the river regularly spending their time hunting the hippos.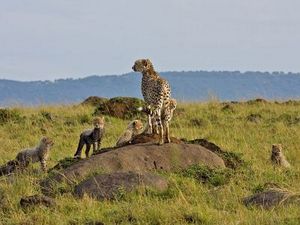 Cheetah frequent the short grass plains, hunting antelope and feeding quickly before the resident hyena move in. Leopards have regular encounters with baboons and the calls of both taunting one another echo through the forests. With the summer landscape Serval Cats seem to jump up at every turn - their camouflage not so effective in the short grass.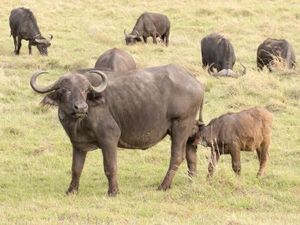 Rare migratory birds are often spotted, and huge flocks of Swallows, Swifts and Martins fly ahead of the rainstorms picking up insects that have been startled into flight.
To experience the Masai Mara at this special time of year we recommend Mara Plains Camp, Angama Mara, Cottar's Camp, Naboisho Camp, and Governors' Camps.
---
2/2/2017
RCB Rhino Conservation in Action
«
previous
2/2/2017
Botswana Conservation Safari
next
»
Let us help you plan your dream safari. call toll-free: 888.227.8311

or

email us

today

|

|

Share