Happy Birthday Botswana
11/10/2016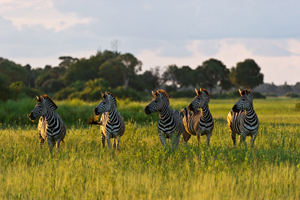 Botswana celebrated 50 Years of Independence on September 30th. It was on this day in 1966 that Botswana (then known as the Bechuanaland Protectorate) was granted independence from British rule.

The country's 50-year journey has been an inspirational success story and now Botswana is considered to be one of the most stable, peaceful and transparent countries in Africa.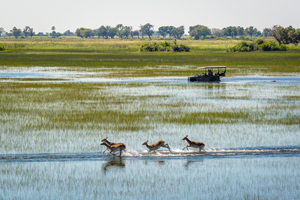 In 1966. Botswana's population of 550,000 had an impoverished economy based on beef production and high levels of illiteracy. This changed in 1977 with the beginning of diamond mining operations, which transformed the economy and between 1966 and 1996 it grew at 9% per annum and at around 7% per annum subsequently.
Then, Botswana's progressive leadership recognized the country's potential as a prime wildlife and safari destination. Today, tourism is the second-largest contributor to Botswana's GDP – with nearly 40% of land set aside as national parks and wildlife reserves. The country's highly successful "low volume, low impact, high value" tourism model has ensured the conservation of land and wildlife, and has benefited local communities.
From its origins as one of the poorest countries on the African continent, Botswana is now one of the world's fastest growing economies. It is this success story, combined with natural riches and a visionary government, that makes Botswana a leading safari destination in Africa.
---
11/10/2016
Scaling Up on Pangolin Conservation
«
previous
11/10/2016
Jabali Ridge
next
»
Let us help you plan your dream safari. call toll-free: 888.227.8311

or

email us

today

|

|

Share