Update from the Mara
11/10/2016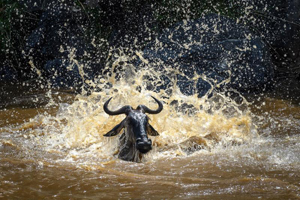 In mid-July millions of wildebeest and zebra arrived perfectly on schedule in the Masai Mara. Soon after, the daily drama began as the herds sought fresh pastures across the Mara River. Hungry crocodiles patrolled the waters and the wildebeest and zebra battled with strong currents and steep rocky exits to reach the other side. With huge herds on the plains a "time of plenty" had arrived for the big cats and hyena.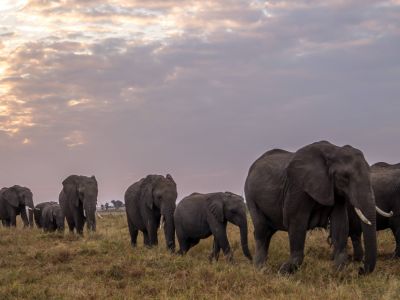 Governor's Camp reported touching moments too, like the lone wildebeest who managed to out swim a crocodile and make it to the other side; the zebra mother who very quietly and carefully led her foal past a sleeping crocodile that was guarding the river exit; and another zebra who got the shock of her life when she almost stepped on a sleeping crocodile at the entrance to the river.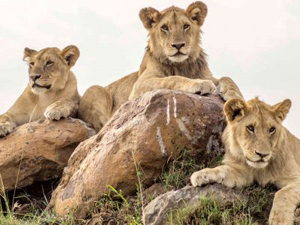 October in the Masai Mara is marked by spectacular sunrises and sunsets. Days are warm and the grass on the plains is short, grazed down by the millions of zebra and wildebeest that have recently passed through. This is a good time to view the wildebeest and zebra herds moving back into the Serengeti. Towards the end of the month there are dramatic late afternoon thunderstorms which excite the herds, leading to some dramatic big game movements and river crossings. Plains game give birth to their young and there is usually a plethora of calves. Family groups of elephant return to the marshes and lion, cheetah and leopard sightings are as prolific as ever.
Classic Africa's portfolio properties in the Mara Plains area include Mara Plains, Angama Mara, Naboisho, and Cottar's Camp. Namiri Plains is an excellent choice for an October safari.
---
11/10/2016
Scaling Up on Pangolin Conservation
next
»
Let us help you plan your dream safari. call toll-free: 888.227.8311

or

email us

today

|

|

Share