Food and Drink Experiences in South Africa
11/10/2016
In South Africa imaginative restaurant owners are bringing color to the dining scene, matching extraordinary locations with themed décor and artistic food combinations.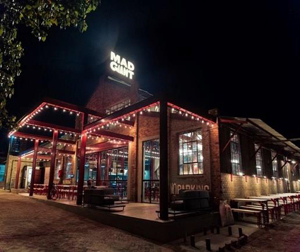 Urbanologi (Johannesburg) is located at the 1 Fox Precinct in Ferreirasdorp, the oldest part of Johannesburg and the heart of the city. Based inside the Mad Giant Brewery, Urbanologi works side by side with the brewery team brainstorming and testing new ideas in search of creative flavors, ingredients, processes and techniques. The essence of their cuisine emanates from using the highest quality Asian and local ingredients to harness the character of street food with an Avant Garde approach.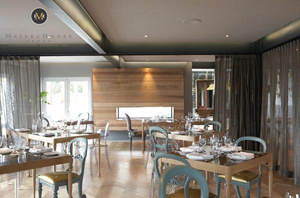 Makaron Restaurant (Stellenbosch, western Cape) focuses on elegant creative cuisine. Located at Majeka House, Makaron is sure to delight the palate with a choice á la carte menu for dinner or a lighter floating MLounge menu for lunch. The focus here is to provide good food for guests in an elegant and comfortable environment.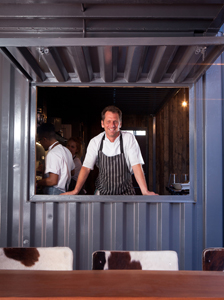 Naturalis (Cape Town) sits in a set of revived shipping containers, designed by architect Gregg Scott, who too designed the renowned Pot Luck Club restaurant (also in Cape Town). The containers are located in The Old Biscuit Mill where the restaurant is a model for upcycling and a brilliant display of experimental cooking from its innovative chef, Luke Dale-Roberts. The space serves as a development kitchen in which Dale-Roberts takes things back to basics, using simple ingredients and age old methods of preparing food, like fermentation, curing, culturing and drying.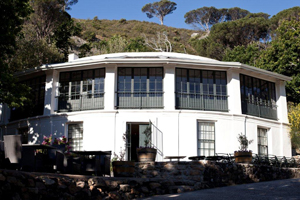 The Roundhouse, in a Cape Town building that dates back to 1756, served in the early 1800's as a hunting lodge to Governor Lord Charles Somerset. Set in a glen between Table Mountain and Lion's Head, it enjoys beautiful views over Camps Bay and the Atlantic coastline. Arrive early to enjoy sundowners on their terrace before experiencing the superb 4, 5 or 6-course menus, paired with local wines served in elegant antique decanters.
"There is no sincerer love than the love of food."
- George Bernard Shaw
---
11/10/2016
Updates from the Cape
«
previous
11/10/2016
Fred Krakowiak
next
»
Let us help you plan your dream safari. call toll-free: 888.227.8311

or

email us

today

|

|

Share