It's Baby Season
9/1/2016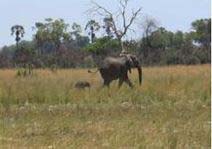 The elephant introduction program at Abu Camp is pleased to announce the birth of a first calf to the elephant cow, Naya. Naya was introduced into the wild from Abu's boma in July 2011, along with her mother, Gika. From the time of their release, researchers have carefully monitored Naya and Gika's movements and wellbeing using satellite tracking collars. "Both Gika and Naya have now had calves in the wild. This is the hallmark of a successful reintroduction program, as it indicates that the elephants have fully integrated into the local environment and are interacting normally with other elephants", said Dr Mike Chase of Elephants Without Borders.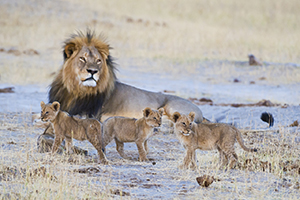 It's babies galore in the Serengeti! Expect concentrated herds of plains game hiding their tiny lambs in the long grass, an abundance of predators - lions, leopards & cheetahs - with cubs, and breeding herds of elephants, giraffes and buffalo. Most dramatically, every year for approximately two weeks in February the Serengeti's mega herds of wildebeest drop their calves. This is an amazing spectacle, but also provokes much drama with the local predators, so is certainly not for the faint of heart. Sayari Camp, Singita Grumeti, Namiri Plains and Mwiba Lodge all provide a great base for exploring the Serengeti.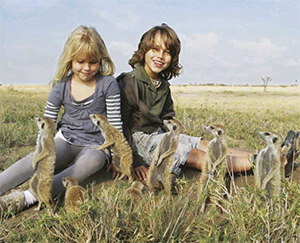 The Makgadikgadi, Botswana, has been transformed by late rains and is teeming with new life. "Heaps of babies! Everywhere you look!" reports staff at Jack's and San Camp, including Meerkats, zebras, and wildebeest. There is also a seemingly pregnant lioness...
All this glorious new life across southern and east Africa reminds us of a very important life lesson... Never forget to play!
---
9/1/2016
The Slow Travel Revolution
«
previous
9/1/2016
Clash of the Crater Titans
next
»
Let us help you plan your dream safari. call toll-free: 888.227.8311

or

email us

today

|

|

Share