Camp Updates
9/1/2016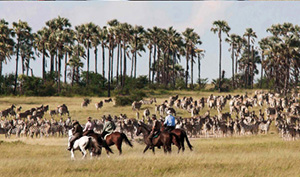 From 2017 Jack's and San Camps , Botswana, will offer two hour horseback safaris for those who wish to explore the Makgadikgadi Salt Pans as the early adventurers did.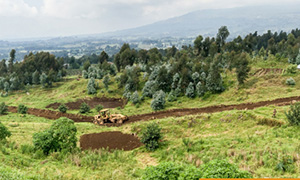 Development at Wilderness Safaris' latest venture, Bisate, Rwanda, has rocketed forward with the award of the requisite government certificates and building permissions. This has enabled the construction of a hardened road onto the site, which will allow connection of power and water and the beginnings of lodge construction. Tree germination and planting continues apace with nearly 10,000 trees in the nursery and thousands others planted on site.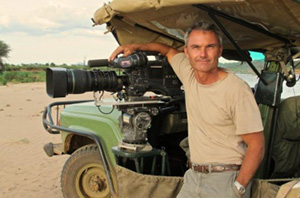 Governors will be running a series of photographic safaris in the Masai Mara throughout 2016 with world renowned, photographer, wildlife film maker and wildlife guide Warren Samuels. These will be held at Governors Private Camp and will give guests the opportunity to hone their photographic skills under expert guidance and tuition.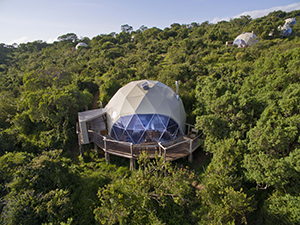 The first guests were welcomed to The Highlands, Ngorongoro, Tanzania, in June, as the wood burning stoves blazed and (a few!) glasses of whisky were enjoyed. To fully understand the camp's unique domed structures please watch this short video for a 360 degree tour of this innovative property.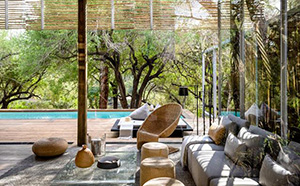 The Singita Lebombo Villa is completed and features two 2-bedroom suites, each with a private pool, that link together to create a spectacular private-use four-bedroom villa with an expansive dining and living area overlooking the N'Wanetsi River.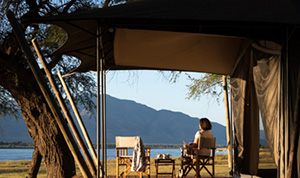 The rebuilt and revamped Ruckomechi Camp has opened on a private concession in Zimbabwe's Mana Pools National Park, offering guests an authentic safari experience and exclusive access to a spectacular stretch of the Zambezi River and views of the Zambian escarpment.
---
9/1/2016
The Time to Travel Is... NOW!
«
previous
9/1/2016
Vanishing Kings
next
»
Let us help you plan your dream safari. call toll-free: 888.227.8311

or

email us

today

|

|

Share