Encountering the Great Migration
3/24/2016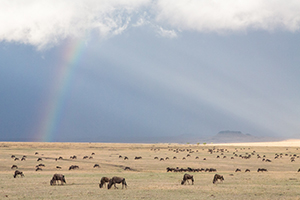 It is perhaps the most amazing wildlife spectacle on earth - every year, between 2 and 2.5 million herbivores complete a deadly 1,200 mile round trip across one of the most fertile and predator-rich ecosystems on the planet. This mass of ungulates consumes a staggering 5,000 tons of grass daily and, driven by the need for fresh fodder, must constantly be on the move to new grazing grounds.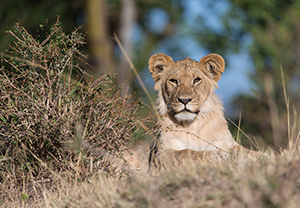 The journey reaches its dramatic crescendo between July and October when the migrants concentrate in enormous herds on the vast plains in the north, to feed on the lush grass and build their reserves for the long journey to birthing grounds in the south. Hemmed in by mountains, and with the Mara River as an imposing natural barrier, the grazers must run the gauntlet of a super-abundance of predators, both on land and in the water.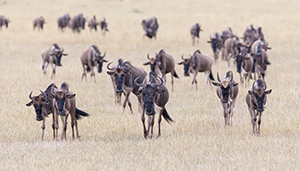 In late October Pierre had the privilege of spending two weeks in the Serengeti and Maasai Mara, learning all the intricacies of The Great Migration, and evaluating dozens of camps and lodges for possible inclusion in the Classic Africa Portfolio. Click here for images and a 3 minute video essay of his experiences, highlighting the ironic contrast between the exceptional beauty of the stage and the life-and-death drama that unfolds.
---
Let us help you plan your dream safari. call toll-free: 888.227.8311

or

email us

today

|

|

Share