Blood Lions
3/24/2016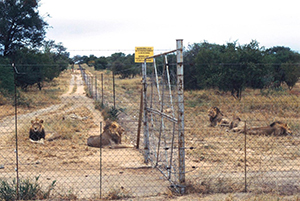 In December Margaret and Pierre had the privilege to attend a screening of the documentary Blood Lions at the Explorers Club in New York, and to learn about the project directly from film-maker Ian Michler and executive producer Dr. Andrew Venter. It was a rare treat to tour the hallowed space of the historic Explorers Club, and both chilling and compelling to learn first-hand about the murky world of the predator breeding and canned hunting industries.
Blood Lions follows acclaimed environmental journalist Ian Michler on his 16 year journey to uncover the realities about the multi-million dollar predator breeding industry in South Africa. There are an estimated 7,000 lions in captivity in South Africa and, notwithstanding claims by the breeders regarding their raison d'être, not a single captive-bred lion has ever been released into the wild in South Africa – not only is there a lack of habitat for new lion prides, but conservationists warn that captive-bred lions would be unsuitable for reintroduction into the wild anyway.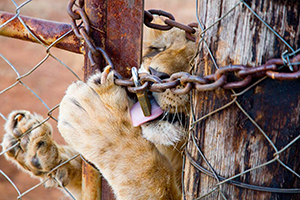 Instead, as Blood Lions chronicles, the vast majority end up being killed in canned lion hunts or to feed the rapidly growing lion-bone industry in China – last year alone, over 800 captive-bred lions were shot in fenced enclosures ("canned hunts"), and nearly 1,100 lion skeletons were exported to China. Many of the facilities that participate in this industry chain, from breeding to slaughter, operate under the guise of conservation, research, and education, misleading not only their guests and volunteers, but even their employees.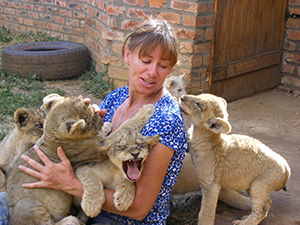 Classic Africa has always been skeptical about programs involving interaction with wild animals, particularly lions – in light of the revelations from Blood Lions, we have redoubled our efforts to identify and avoid programs in southern Africa that are exploitative and serve no conservation function.
Learn more and view the trailer for Blood Lions here.
---
3/24/2016
Cecil the Lion Memorialized
«
previous
3/24/2016
Encountering the Great Migration
next
»
Let us help you plan your dream safari. call toll-free: 888.227.8311

or

email us

today

|

|

Share