Property Updates
11/15/2015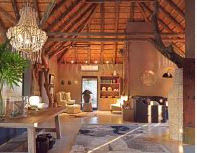 Leopard Hills Private Game Reserve, Sabi Sand, South Africa, has fully refurbished all of its suites, as well as the reception area, boma (outdoor dining enclosure), indoor dining room, bar and library - and is looking magnificent. The lodge has been voted by CNN as one of the "10 Best Safaris for 2015".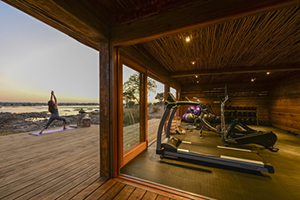 Toka Leya, Livingstone, Zambia, has introduced a gorgeous new wellness center overlooking the Zambezi River, complete with yoga deck and gym, providing the perfect place to unwind after an adventure-filled day of safari.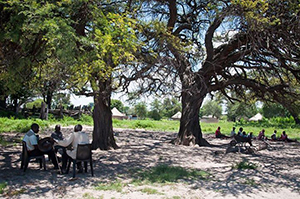 A visit to Gunotsoga village is now offered from Vumbura Plains Camp, Okavango Delta, Botswana. On arrival at the village, guests are entertained by a traditional dance troop before proceeding to the kgotla (traditional meeting place). Here they may meet the Kgosi (chief), who will speak to them about the functions and roles of the kgotla as the basis for Botswana's democracy. The tour generally includes a visit to the primary school, the clinic, and the village ironmonger to see how various tools are forged and their uses explained. Access is by helicopter (approximately 18 minutes, one way) and guests are accompanied by a guide. Funds from these tours are utilized for Community Development projects in Gunotsoga.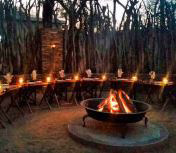 Kings Camp, Timbavati Reserve, South Africa, has completed its conversion of two Luxury suites into a Family Suite with inter-leading doors. An opulent spa has been built, which can accommodate twin treatments, and the bush dinner venue has be revamped. Game drives are now more exclusive with only 6 guests per vehicle. This policy has been carried over to sister camp Madikwe Hills in Madikwe Game Reserve, South Africa.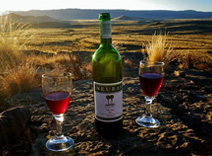 An excursion to Neuras Wine and Wildlife Estate from Kulala Desert Lodge or Little Kulala is being offered to expose guests staying three nights or more to the anomaly of a wine farm thriving in the middle of the desert, thanks to a fortuitous spring! A private vehicle should be reserved to facilitate the tour.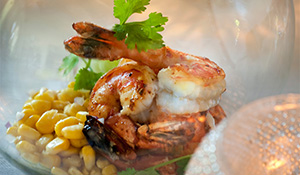 Bushmans Kloof has expanded its organic gardens, adding 20 raised beds and installing a polytunnel, a type of green house. Bushmans maintains that "growing fresh produce in an environment free of pesticides and chemical fertilizers produces better tasting produce – and lessens our carbon footprint."
---
11/14/2015
Creating Community
«
previous
11/16/2015
Rorkes Drift to Brecon - Two Bikes, One Landcruiser and an Artifact
next
»
Let us help you plan your dream safari. call toll-free: 888.227.8311

or

email us

today

|

|

Share