Introducing Arnold
11/6/2014
During the course of his two night stay in Zimbabwe's Hwange National Park, Pierre had the pleasure of meeting ecologist Arnold Tshipa, whose research on elephant migration is being supported by Classic Africa. It was a great opportunity to review the project's scope and goals, and catch up on its current status. Arnold has all the necessary equipment and permits to dart and collar 10 cow elephants in November, which will mark the start of the all-important phase of data collection.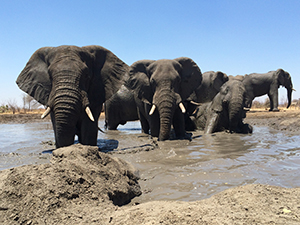 Improving our understanding of the factors influencing elephant migration has several important implications, especially in areas of high elephant density like Zimbabwe and Botswana. Migration is essential to limit habitat degradation, but it also frequently brings elephants into conflict with neighboring communities.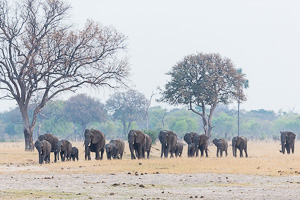 In the long run, there is great hope that establishing "wildlife corridors" between conservation areas will enable elephants (and other game) to migrate from high to low concentration ecosystems, thereby relieving pressure in high-density parks and reintroducing elephants to regions where their numbers have declined. Hwange has one of the highest densities of elephants in Africa, four times what is considered optimal, and is an ideal environment in which to study the dynamics of migration.
---
11/6/2014
Three New Portfolio Properties
next
»
Let us help you plan your dream safari. call toll-free: 888.227.8311

or

email us

today

|

|

Share