Updates from the Cape
8/13/2014
Work is underway to transform and adaptively re-use an historic 187-foot tall grain silo (c.1921) at the Victoria & Alfred Waterfront. Upon completion, the silo will be home to a state-of-the-art Museum, the Zeitz MOCAA (Museum of Contemporary Art Africa). The first major museum in Africa dedicated to contemporary art will be spread across 9 floors, including a floor dedicated to education. Construction on the grain silo is due to be completed by late 2016 but in the interim the temporary Zeitz MOCAA Pavilion showcases some of the artworks that will be installed.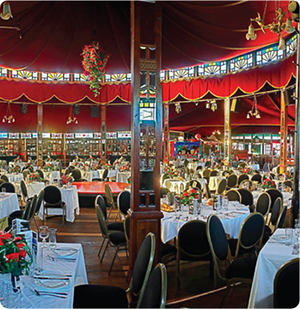 The Garden Tea Room in The Company Gardens will be receiving an injection of creative energy from restaurant maven Madame Zingara, taking on a modern twist with strong influences from the surrounding gardens, historic buildings, and a new name - Haarlem & Hope. The eatery will serve as a community space where local and international guests can enjoy breakfast, lunch or afternoon tea and engage with the horticultural and historic surroundings.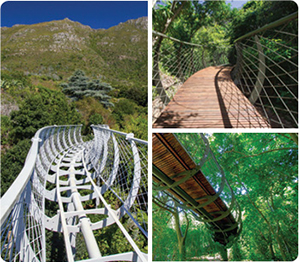 Visitors can now explore Kirstenbosch's indigenous trees from above the forest canopy following the opening of The Tree Canopy Walkway at the Kirstenbosch National Botanical Garden. Enjoy spectacular 360 degree vistas of the surrounding mountains and verdure. This experience can be part of either a private Winelands Tour or Peninsula Tour. Please contact us or let your guide know if interested.
---
8/13/2014
Did You Know...?
next
»
Let us help you plan your dream safari. call toll-free: 888.227.8311

or

email us

today

|

|

Share