December Babies....
2/1/2012
Abu Camp....It's a Girl!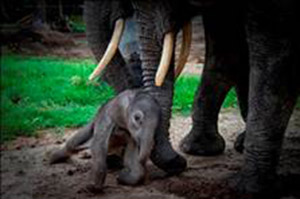 Abu Camp, located in Botswana's pristine Okavango Delta, is proud to announce the arrival of a healthy female elephant calf - born on the 17th of December to Sherani, one of the camp's resident elephants. The newborn weighed 243lbs and measured 35inches to the shoulder - and she stood up on her own wobbly feet within 20 minutes! The elephant handlers have named her Warona, a SeTswana name meaning 'For Us'. This new member brings the number of the Abu herd to seven elephants, and will be a great contribution to Abu's burgeoning elephant program.
Classic Africa....It's a Boy!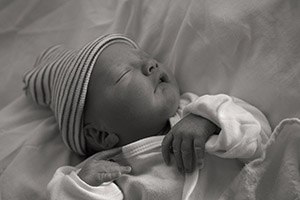 Margaret and Pierre joyfully announce the arrival of Edward Beaumont Faber who entered this world on December 28th weighing 6lbs 6oz and measuring 21.5 inches - significantly smaller than Warona!! He joins his big brother William (nearly 4 years old) and we are all besotted with our new addition.
---
1/31/2012
"The Last Lions" Wins Big at Jackson Hole Wildlife Film Festival
«
previous
Let us help you plan your dream safari. call toll-free: 888.227.8311

or

email us

today

|

|

Share