Sustainable Tourism
11/24/2011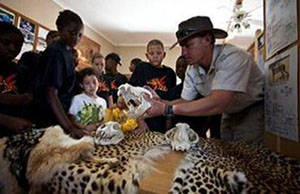 Okonjima in Damaraland, Namibia, recently sponsored a group of children from the nearby Joy Center to visit its AfriCat Foundation. The Joy Centre cares for 36 former street children between the ages of 3 and 22 who have been homeless, involved in crime, or orphaned by HIV/AIDS. The center provides shelter, nutrition, education, occupational training, and community to create a safe and nurturing environment in which to grow and develop. The group learned about predator conservation at Okonjima and enjoyed a collection of life 'firsts': first positive predator sighting, first insight into sustainable tourism, and first glimpse at the pioneering research undertaken close to their home.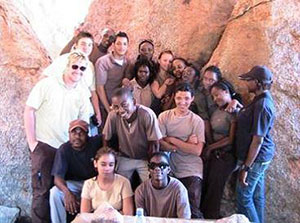 Wolwedans in the NamibRand Reserve of Namibia launched the Desert Academy & NICE (Namibian Institute of Culinary Education) in 2010 to provide an introduction to the growing hospitality industry for young Namibians with limited access to training. Successful graduates are now exploring their career path of choice in the fields of food & beverage service, food preparation, and housekeeping. Click here for more information.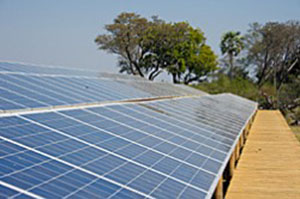 Xigera Camp located in the Okavango Delta, Botswana, is now 100% solar powered. The new photovoltaic solar plant now produces enough renewable energy to run the entire camp sustainably. In Botswana the following camps are fully or almost fully solar powered: Zarafa, Selinda, Kalahari Plains, Banoka and now Xigera. Mombo Camp, DumaTau and Vumbura Plains will follow next year.
---
11/23/2011
Client in the News - Talley Smith
«
previous
11/25/2011
A Legacy Continues at Fugitives' Drift Lodge
next
»
Let us help you plan your dream safari. call toll-free: 888.227.8311

or

email us

today

|

|

Share