Research News
2/23/2011
Socio-economic surveys of rural groups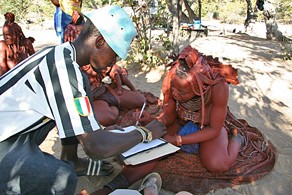 As part of Wilderness Safaris' commitment to building sustainable conservation economies the company has been conducting extensive socio-economic surveys in southern Africa over the last two years. Dependency levels and household income results obtained from staff and community members living in the conservation areas managed by Wilderness Safaris have demonstrated that ecotourism is making a very positive difference in the socio-economic lives of the inhabitants.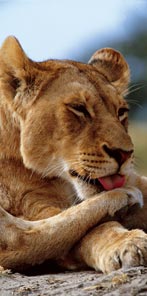 Kafue Lion Project update
October and much of November was dedicated to the location and monitoring of collared lions for the Kafue Lion Project, which is supported by Classic Africa. The researcher spent most days and evenings radio-tracking the cats, observing and recording their behavior - sighting a total of 54 individual collared lions. A further 3 sightings of uncollared lions/prides were also noted. The researcher observed 5 hunts and examined 12 carcasses fed upon by lions. Two mating occurrences were also observed. The researcher left the area in mid-November as a result of the encroaching wet season and will return mid-February 2011. In his absence GPS collars will continue to gather data on the spatial ecology of the lions of the Busanga Plains region
We encourage you to visit both the South Luangwa Conservation Society and Project Luangwa websites and sign up to receive their newsletters to keep abreast of other conservation news in Zambia.
---
2/22/2011
Sighting of the Quarter - Bushbabies at Pafuri Pool
«
previous
2/23/2011
Property Updates
next
»
Let us help you plan your dream safari. call toll-free: 888.227.8311

or

email us

today

|

|

Share