Help Protect the Zambezi Valley
8/4/2010
Protea Hotels, Africa's largest hotel group, is proposing the construction of a 144-bed hotel and conference center on the banks of the Zambezi River, adjacent to the Lower Zambezi National Park and just 220 yards from the boundary of the Mana Pools National Park (a UNESCO World Heritage Site).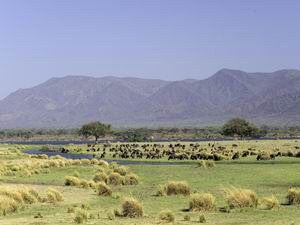 The Lower Zambezi is one of the most remote, pristine, and scenically beautiful regions in all of Africa, and this incongruous development will bring an estimated 30,000 visitors annually to an ecologically sensitive area that is completely unsuited to volume tourism.

The most effective contribution that concerned travelers can make is to help convince Protea Hotels to withdraw their short-sighted project. To this end, there is an e-petition at: www.ipetitions.com/petition/save-the-lznp/ (you can bypass the section asking for donations to fund the website by simply logging out). There is also a Facebook Page entitled "Save Mana Pools" that has already attracted nearly 10,000 members.

---
8/4/2010
Namibia's Desert Adapted Elephants
«
previous
8/4/2010
Remote Africa's Positive Impact
next
»
Let us help you plan your dream safari. call toll-free: 888.227.8311

or

email us

today

|

|

Share