Politics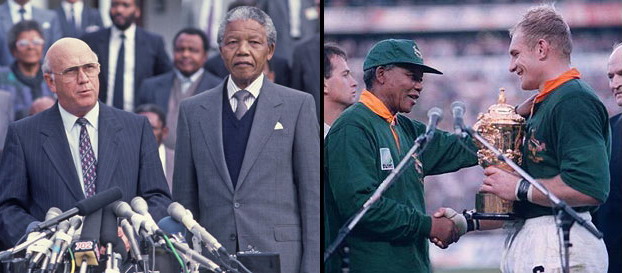 Before the Second World War, the politics of southern Africa was, as with most parts of the "developing world", the politics of colonialism and white minority rule. In 1948 white South Africa moved against a growing global trend towards democracy and majority rule, and embraced the conservative 'National Party', which was later to officially formulate the policy of Apartheid.
North of South Africa, however, things were changing and, in 1964, Zambia (formerly Northern Rhodesia) became the region's first country to gain independence from Britain. Botswana (formerly the Bechuanaland Protectorate) followed shortly thereafter in 1966 and, after a protracted bush war, Southern Rhodesia became Zimbabwe in 1980. In 1990, Namibia (which had been South West Africa) became independent from South Africa and, in 1994, the apparently impossible came to pass when South Africa transitioned peacefully to majority rule, and Nelson Mandela became the country's first democratically elected leader.
With the recent exception of Zimbabwe, all the other major countries of southern Africa - South Africa, Botswana, Zambia, and Namibia - are stable and relatively prosperous democracies. South Africa, Botswana, and Namibia are, per capita, the three wealthiest countries in sub-Saharan Africa, significantly adding to their attractiveness as travel destinations. Under the leadership of former president Levi Mwanawasa, Zambia began a program of structural reforms in 2002 that has attracted significant foreign direct investment and brought a renewed sense of optimism to this country after decades of economic mismanagement. Zimbabwe is the one blight on southern Africa's recent political record, having been led to the brink of economic and political ruin by ageing president Robert Mugabe's misguided program of land reform. As of early 2009, Mugabe was forced to share power in a Unity Government with the opposition MDC, bringing some cautious optimism that this might lead the once prosperous country back onto the path of responsible government.
Zimbabwe's domestic problems notwithstanding, the other countries of southern Africa are at the cutting edge of contemporary African politics, and their leaders are frequently at the forefront of efforts to push nations across the continent towards more accountable and transparent forms of democratic government. Geopolitically, southern Africa is neutral and fairly irrelevant, being thousands of miles (both literally and figuratively) from the Middle East and other global "hot spots", and having no connections with terrorism or religious fundamentalism. With strong historic ties to Great Britain, English is an official language in all five countries, and socio-political systems and institutions are strongly oriented towards Western models of government. With such strong historic, cultural, and political connections it's no exaggeration to say that southern Africa is where Africa meets the English-speaking West. And nowhere in Africa are foreign visitors (and Americans in particular) more warmly welcomed!
Let us help you plan your dream safari. call toll-free: 888.227.8311

or

email us

today

|

|

Share