Property Updates
1/31/2019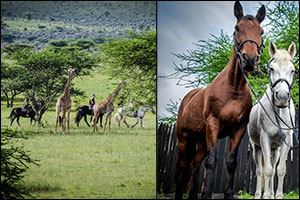 New Pastures for Maasai Herd
After two years of successful morning and afternoon hacks from the Ride Kenya stables in the Maasai Mara, its sixteen beautiful horses will be moved this month to join the existing herd at the Ride Kenya Chyulu Hills stables, located at
ol Donyo Lodge
. This move will establish the Chyulu Hills as one of the finest riding centers in Africa. Guests can enjoy complimentary morning or afternoon horse riding for all experience levels with a choice of Western, Trail or English saddles. The use of high-quality riding clothing including jodhpurs, breaches, helmets, half-chaps, boots and gloves is included.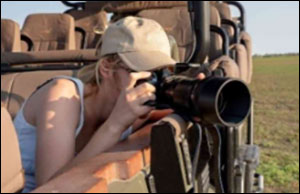 Redesigned Vehicles at Mombo
Mombo Camp
in Botswana's Okavango Delta has introduced bespoke locally-made safari vehicles, designed to maximize both comfort and photographic opportunities.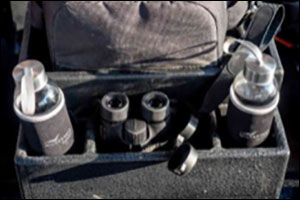 The new vehicles feature a lowered center console, with a divider for ponchos, a drink holder and binoculars, as well as a raised lid to ensure easier and quicker access for lens changes. The snorkel has also been lowered and the radio antenna relocated to the back of the vehicle.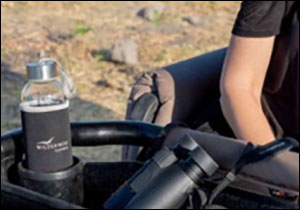 The seats feature padded armrests, and two inches of leg room has been added to each row. A clever step design improves access on/off the vehicle, and Marine-strength charging points have been installed for guests' convenience.
The vehicles have been met with enthusiasm and Wilderness Safaris will use the design to improve its vehicle fleet throughout its camps in the coming years.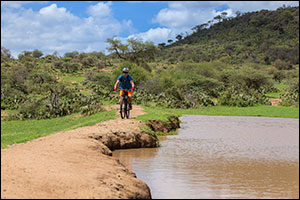 Running Free in Laikipia
Wellness is on offer at
Loisaba Camp
in the Laikipia Region of Kenya – from relaxation to gourmet cuisine, to a focus on fitness. To that end, the camp has created a jogging trail through the open plains. The trail consists of 3 routes – the 1 mile "Blue Route" is the flattest, the 1.25 mile "Red Route" features 1 steep hill and the 1.5 mile "Black Route" is the most challenging, with 2 steep hills. For those wishing to maintain their running schedule while on safari, this is a unique and welcome offering.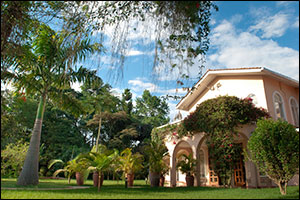 House of Waine for Families
House of Waine
, in the suburbs of Nairobi, Kenya, has introduced a re-designed cottage perfect for small families. It features double and single en suite rooms, a private garden, full kitchen and private dining room for up to six people.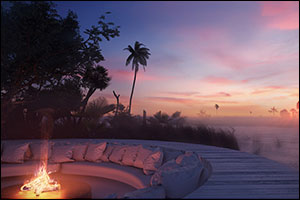 Welcome Back to Jao
In June 2019, the completely rebuilt and re-invented
Jao Camp
in Botswana's Okavango Delta will be revealed. Alongside five luxurious suites with private plunge pools, two new Villas will accommodate four people, and include a private vehicle, guide, chef and butler.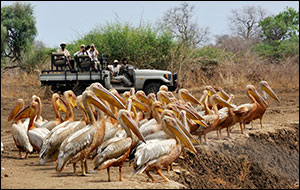 Tafika First to Open
On May 1st
Tafika
will be the first camp in the Nsefu Sector of Zambia's South Luangwa National Park to open for the season. The valley in May is a photographers' delight, with lush vegetation, crisp, clear days and stunning light. It's a great time to view giraffe, elephants, lions and leopards as well as the yellow-billed stork colony, which is migrating through at that time.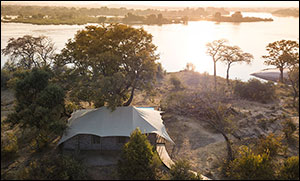 The New Mpala Jena Camp
Mpala Jena Camp
, a luxury five-tent camp 11 miles up-river from Victoria Falls, has recently opened. The tented suites echo the cool tones of the Falls in blue and white, with stone wall screens reflecting the architecture of Great Zimbabwe. Each has an air-recirculation system within the bed canopy, an indoor and outdoor shower, bathtub, exercise bicycle and private plunge pool. The main area boasts an interactive chef's kitchen featuring tasting menus and wine pairings from an extensive wine cellar and a massage tent on the banks of the Zambezi River.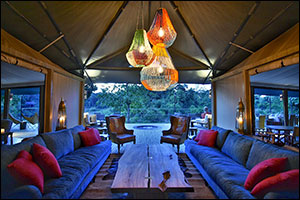 Il Moran Upgraded
Il Moran
in the Masaai Mara, Kenya, has undergone a significant upgrade with a new elevated "mess" tent that overlooks the Mara River. This new space, decorated in deep reds and royal blues, features oversized couches and an open fire pit on the deck. A bright beaded central chandelier, Indian brass lanterns and a range of cow hides in bold contrasting patterns and colors creates visual and cultural interest.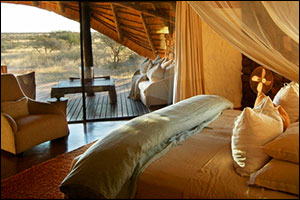 Tswalu Motse
Tswalu Motse
in the northern Cape region of South Africa will be closing this month for a complete refreshment of its architecture and interiors. The new design will focus on creating a feeling of space, openness, freedom, light and refined privacy. Tswalu is set to re-open mid-June.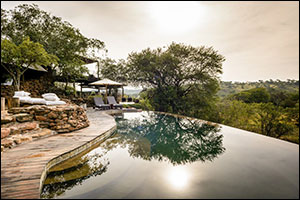 Singita Faru Faru
The combination of Scandinavian simplicity and traditional African craft underpins the striking update of
Singita Faru Faru Lodge
, which has recently re-opened in Tanzania's Serengeti. Shaped organically with its main focus on the waterhole below camp, the architecture uses locally-sourced natural materials to create rich, cozy layers throughout. New central areas include a 'bar-deli," more expansive living and dining areas, and an interactive kitchen.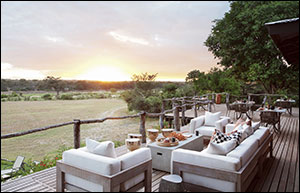 MalaMala, South Africa
The re-imagination of Sabi Sand's iconic
MalaMala and Sable Camps
is complete and includes five luxurious suites. Guests report that the design team has achieved the perfect balance of old and new and while the camps still have their "roots" in the African bush, they sport a fresher, sharper and more contemporary feel.
---
1/31/2019
Featuring Liberty
next
»
Let us help you plan your dream safari. call toll-free: 888.227.8311

or

email us

today

|

|

Share