Kwita Izina in Rwanda
10/31/2018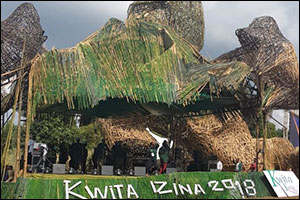 Since 2005, naming infant mountain gorillas has become an important annual nationwide tradition in Rwanda. The naming ceremony, called Kwita Izina, is organized by the Rwanda Development Board. It is based on an historic Rwandan cultural practice for naming newborn humans, and has been adapted and enhanced to celebrate successful practices of gorilla protection and conservation.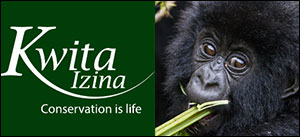 The theme of this year's Kwita Izina was "Conservation is Life." After a week filled with a variety of environmental and conservation-awareness activities, government leaders, park staff, local groups, students, celebrities and communities convened on 7 September to choose names for the 21 gorillas born in the past year.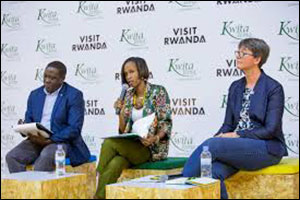 This uniquely Rwandan ceremony has been credited for raising awareness of the endangered Mountain Gorilla, whose population in the Virunga Massif has been steadily rising. The Virunga Massif comprises the Mikeno Sector of Virunga National Park in the Democratic Republic of Congo, Volcanoes National Park in Rwanda and Mgahinga Gorilla National Park in Uganda.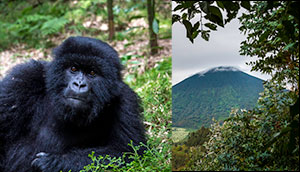 Visit Bisate Lodge or Sabyinyo Silverback Lodge to observe the gorilla family groups in their natural habitat and experience successful conservation practices in action.



---
10/31/2018
Celebrating George Adamson
next
»
Let us help you plan your dream safari. call toll-free: 888.227.8311

or

email us

today

|

|

Share