Eat, Drink and Be Merry in the Cape
4/30/2018
Djembe Beats and African Eats at Gold Restaurant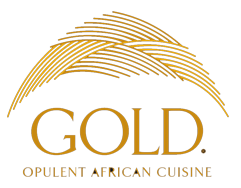 Housed in a cavernous refurbished brick warehouse down a quiet side street of Greenpoint, Cape Town, lies the restaurant Gold, offering a uniquely fun pan-African experience. Upon arrival one is welcomed by gigantic Mali puppets – their puppeteers hidden inside, often to comical effect. Interactive drumming begins the evening and afterwards guests are treated to a hand cleansing ceremony before being lead to their table to experience styles of cooking hailing from Cape Town to Cairo, such as Cape Malay samosas, spicy Egyptian lentils, Tanzanian fried fish, shrimp and spinach, Zanzibar turmeric-glazed carrots, Moroccan vegetable couscous and Ghanaian peanut chicken. Interestingly, most indigenous African dishes are vegetarian, consisting of organically produced whole grains, beans, fresh fruit and vegetables. So while there are meat dishes offered, vegetarians will fully enjoy the feast. Dinnertime is interwoven with 3 unique performances, beginning with a praise singer who introduces the singers, dancers, puppets and musicians. The second performance showcases dancing and celebrations from across Africa, and the third performance is dedicated to royal African queens.
Lift Your Spirits at the Botanical Bar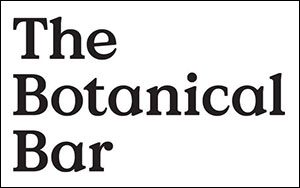 Cocktail hour at Cape Town's newest watering hole is a creative and intriguing affair with a selection of artisanal cocktails created to reflect South Africa's indigenous botanicals and showcase local craft liquors. The inspiration for this endeavor was drawn from the Green Point Park Biodiversity Garden. "There's a section with useful and medicinal local plants where you can feel and smell the different shrubs. The smells and textures of these plants were incredible and inspired us to make a few batches of bitters using local gin and whisky as a base. The results were amazing, and it made me realize that we could make so many different types of bitters using local shrubs and barks," commented Anthony Gird, co-founder. What followed was an eight month long journey, in which the head barmen set off around the country to meet botanists, traditional healers, local experts, phytotherapists and horticulturalists. Putting their skills to practice, the team creates its own botanical tinctures, bitters, syrups, vermouths and shrubs using local produce only. The tinctures form a library of flavors from which the bartenders create their imaginative cocktails.
---
4/30/2018
Hope for the White Northern Rhino
next
»
Let us help you plan your dream safari. call toll-free: 888.227.8311

or

email us

today

|

|

Share