Naming the Gorilla Babies
11/1/2017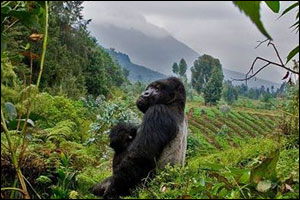 Rwanda celebrated its annual Gorilla Naming Ceremony ("Kwita Izina") at the end of August, which highlights the country's tremendous strides in conservation since Dian Fossey established her research camp in the country at Karisimbi fifty years ago.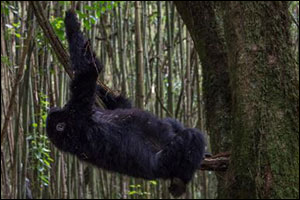 Naming infant mountain gorillas was conceived by the Rwandan Development Board in 2005 and has become an important annual nationwide tradition - with 239 mountain gorillas named to date. The ceremony is based on an historic Rwandan cultural practice for naming newborn humans, and has been adapted and enhanced to celebrate the country's successful gorilla protection and conservation efforts.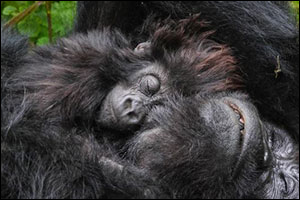 This week-long celebration, attended by approximately 20,000 guests, convened in Kinigi at the foothills of the Volcano Mountains, and included a variety of conservation-awareness activities, with government leaders, park staff, local groups, students, celebrities and communities all joining together to choose names for the 19 gorillas born in the past year.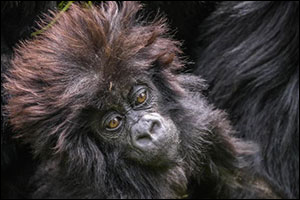 This year's Kwita Izina included a number of events leading up to the naming ceremony, such as a gala fundraising dinner, a conservation and tourism exhibition, and a two-day "Conversation on Conservation" conference that brought delegates from around the world to discuss Africa's common conservation challenges and find solutions for preserving critical ecosystems.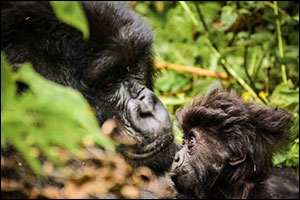 Due to poaching, civil war, and habitat destruction, the mountain gorilla, a subspecies of the eastern gorilla, has become critically endangered, with only approximately 800 left in the entire world. Currently, the mountain gorilla's habitat is limited to protected national parks in the Virunga transboundary region of Rwanda, Democratic Republic of Congo, and Uganda. The other group lives in the Bwindi Impenetrable National Park in Uganda.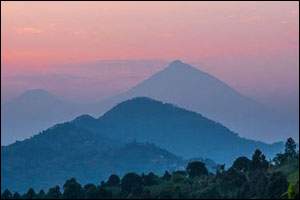 As a result of Rwanda's integrated approach to conservation, through tourism, government commitment, research, protection and community initiatives the gorilla population has grown by an astonishing 26.6 percent - A success worthy of celebration and support. The Mountain Gorillas can be visited from Bisate Lodge and Sabyinyo Silverback Lodge.
---
Let us help you plan your dream safari. call toll-free: 888.227.8311

or

email us

today

|

|

Share