Bucket List Addition - Bisate Lodge, Rwanda
8/3/2017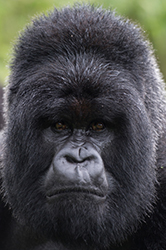 Wilderness Safaris' Bisate Lodge is on track to open in June and the excitement is building!
The Lodge has already been listed as one of the 'Best Wild Holidays for 2017' in the Sunday Times UK and Ireland, as well in Escapism's 'What's Hot List for 2017'; and features in AFAR Magazine's 'Where to Stay in 2017' list featuring '100 places that will change your world this year'. The world is certainly talking...and with good reason!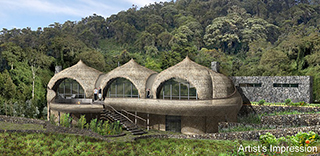 Bisate represents a new standard of accommodation in Rwanda. Built in an ancient volcanic caldera, six striking thatched domes offer an intimate cocoon within, and extraordinary views of the forest and volcanos beyond. Each forest villa is comprised of a bedroom, reception space and bathroom, all warmed by a central fireplace and featuring a mesmerizing vista from a private deck.
The lodge's sophisticated architectural and interior design is rooted in Rwandan building tradition and culture, with spherical structures, finely woven wall coverings and textiles, hand-hewn stonework, and innovative sculptural details. Inspiration was drawn from the Rwandan Royal Palace and the craftspeople responsible for maintaining the palace's unique woven surfaces and screens have been commissioned to create the same richly-textured effect at Bisate.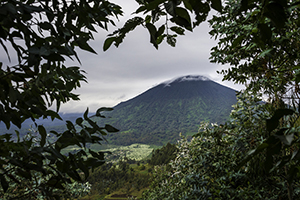 Volcanoes National Park is one of the only places in the world where one can encounter mountain gorillas in the wild, a truly unique and unforgettable wildlife experience. While Bisate is close enough to the Park Headquarters to be convenient for guests' early morning gorilla treks, it is far enough removed to ensure complete privacy and exclusivity.
In addition to tracking one of the ten habituated gorilla groups, Bisate encourages each guest to participate in the lodge's biodiversity conservation efforts, as well as engage and meet the local community. Other attractions include visits to the Iby'wacu cultural village, the Twin Lakes of Buhondo and Burera, the lava tunnels of the Musanze Caves, Dian Fossey's grave, and viewing the endemic golden monkey. Walks on Bistate's extensive property offer birding and participation in the lodge's ambitious reforestation program.
Time to start packing!
---
8/3/2017
Emerging from the Mist: Rwanda and Gorillas
«
previous
Let us help you plan your dream safari. call toll-free: 888.227.8311

or

email us

today

|

|

Share