Jabali Ridge
11/10/2016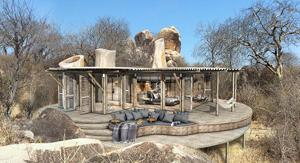 Pierre is currently visiting Jabali Ridge located in Ruaha National Park, set to open in June 2017. Ruaha is Tanzania's largest national park and a transition zone between Southern and Eastern eco-systems, which accounts for its incredible diversity. Lesser seen species such as wild dog, sable antelope, roan antelope, Liechtenstein's hartebeest and both Lesser and Greater kudu can all be found in Ruaha as well as Tanzania's largest elephant population and unusually large prides of lion, often numbering over 20.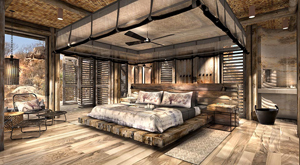 Hidden amongst boulders, high on a kopje (rocky outcrop), looking out over a landscape studded with palm trees and baobabs, Jabali Ridge blends unobtrusively into its dramatic surroundings. Guests are accommodated in ten elegant, sophisticated and spacious suites, all with spectacular views. Common areas include an infinity pool and spa facilities.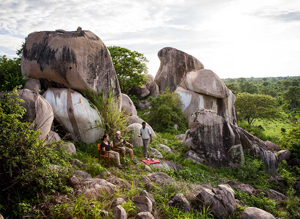 Close to the Mwagusi Sand River, the core area for game viewing in Ruaha, Jabali's location ensures guests are never far from the action. The lodge offers not just game drives but also night drives and walks led by a team of expert guides who will interpret the sights, sounds and smells of the bush at a pace to suit the guest.
Details and impressions will be forthcoming upon Pierre's return.
---
11/10/2016
Happy Birthday Botswana
«
previous
11/10/2016
On the Horizon.... Bisate Lodge
next
»
Let us help you plan your dream safari. call toll-free: 888.227.8311

or

email us

today

|

|

Share