Conservation Efforts
4/1/2009
River Manor, Stellenbosch (The Cape Winelands), South Africa has expanded their conservation efforts. A "wine for trees" project ensures that for every bottle of wine that is purchased at River Manor a donation will be made to planting a tree or starting a garden in areas of Stellenbosch that need greening. This year will also see River Manor expand its resource conservation strategy in an attempt to reduce their carbon footprint by as much as 18 tons by 2011. To that end, they will be converting their electrical geysers to solar power. Additionally they have started working with their suppliers to eliminate as much packaging as possible. They plan to begin producing their own vegetables, lettuces and herbs on the property, for consumption in the hotel. This will be done on an organic basis and will provide work for previously unemployed people.
Savuti Camp, Linyanti Concession, Botswana has gone sustainably solar with the recent deployment of solar water heaters throughout the camp. By implementing these geysers 15kva has been taken off the power draw from the generator and it is expected that diesel consumption will be reduced by a further 40%!
Community Empowerment
The River Club, Victoria Falls, Zambia recently made a substantial donation to the Simonga Basic School. The funds were spent on mosquito nets, enough for all the 350 school children and 30 elderly villagers, as well as pens, pencils and a school bag for each child.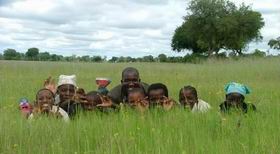 Children in the Wilderness, Botswana hosted 96 children on their camp program in 2008 - 32 at Jacana Camp and 64 at Vumbura Plains. Everyone was exhausted but all involved agree that last year was the most successful season yet for the program!
---
4/1/2009
Regional Recipe of the Quarter: Green Pea Soup with Mint (South Africa)
next
»
Let us help you plan your dream safari. call toll-free: 888.227.8311

or

email us

today

|

|

Share