Conservation News
4/13/2016
Chiawa Camp & Old Mondoro have become Zambia's first "carbon neutral" safari camps. The camps have purchased carbon credits from the Lower Zambezi REDD+ project, using internationally accepted values for fossil fuel use to offset their carbon emissions from generators, vehicles, and boats.
Approximately 60 Wildebeest have been sighted in Zambezi National Park, Zambia, the result of a re-introduction program in 2013 - the number is increasing each year, and it is now safe to assume that wildebeest are safely re-established in the park.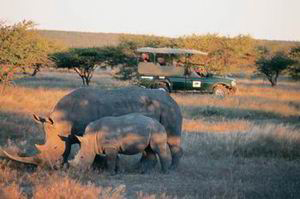 The largest airlift of white rhinos ever undertaken has begun, and the first group of rhinos have been released into Botswana. They will form part of a seed population which will have a chance to expand in number and gene diversity, while protected by the latest technology and a specialized anti-poaching unit. The goal is to move at least 100 rhinos from South Africa to Botswana, as part of the Rhinos Without Borders initiative in partnership with Great Plains (Zarafa, Selinda, Duba Plains) and &Beyond (Sandibe).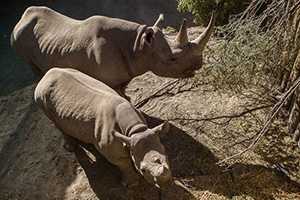 Wilderness Safaris has also just completed the largest ever cross-border translocation of black rhino to Botswana. This was the successful result of a partnership with the Botswana, Zimbabwe and South Africa governments, the Botswana Defence Force, private donors and partners, all with one goal – to help these black rhinos to a place of safety where they can survive and breed! Wilderness Safaris' pioneering Rhino Reintroduction Project deservedly won top honors in the conservation category at We Are Africa.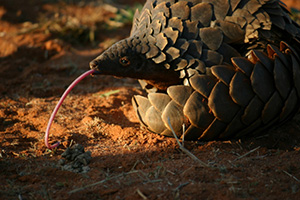 At Tswalu, South Africa, the African Pangolin Working Group (APWG) was recently launched to help save this fascinating animal, which has become the most trafficked wild mammal globally, from extinction. Tswalu's passion and concern for the endangered pangolin is strong and inspired by the fact that Tswalu is one of the best places in the world to spot these elusive and enigmatic creatures.
---
4/13/2016
Marine Activities in the Cape Peninsula
next
»
Let us help you plan your dream safari. call toll-free: 888.227.8311

or

email us

today

|

|

Share