Special Offers
4/13/2016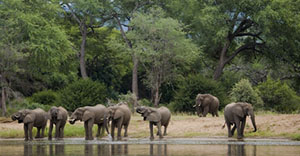 From the 24th to the 28th of August, Johan Marais will host his third Elephant Workshop at Baines' River Camp, Botswana, entitled "Vanishing Giants of Africa." With humor and passion, Johan will offer an introduction to elephant social structures, behavioral patterns, genetics, and their importance to wildlife areas. His presentations also offer an insight into the management of elephants in fenced reserves and the long term effects of the ivory trade.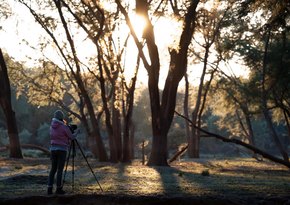 Also, as mentioned in our last newsletter, photographic team Roger and Pat de la Harpe will host two workshops at Baines' River Camp between the 29th of August and the 6th of September. They are currently working on their 27th coffee table book, African Icons. The cost of each workshop is $3,380 per participant and includes 4 nights at Baines' River Camp on a fully inclusive basis and scheduled flights between Lusaka and camp. The workshops are limited to 6 participants.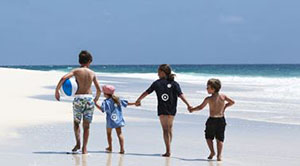 Guests under 17 years of age can now stay at the Seychelles' North Island in barefoot luxury for free! Those between 17 and 19 years pay only €600 per person, per night. Contact us for more information.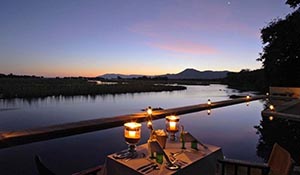 Sausage Tree Camp now offers private guiding for all bookings at no additional charge. In addition, they will provide complimentary charter flights for all bookings for three nights or more in June or July, 2015. Also, throughout May and June guests pay for three nights, but stay for four.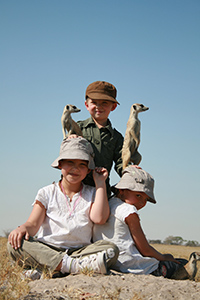 Uncharted Africa Safari Co. is offering children under 12 years of age 50% off the adult rate when sharing with adults year round at Jack's Camp, San Camp, Camp Kalahari and on their Mobile Expeditions. Note that families travelling with children 8 years and under require a private guide and vehicle at Jack's Camp and San Camp, at an additional cost.
---
4/13/2016
Discover South African Cuisine in North America
«
previous
4/13/2016
Night Rides on Elephants
next
»
Let us help you plan your dream safari. call toll-free: 888.227.8311

or

email us

today

|

|

Share