Cecil the Lion Memorialized
3/24/2016
Apropos to the Blood Lions narrative, longtime friend of Classic Africa, Fred Krakowiak, learned of the death of Cecil the Lion while on safari in Hwange National Park, Zimbabwe this past July. He had become familiar with Cecil and his brother Jericho during his many visits to the area and was deeply saddened by Cecil's untimely demise due to unethical hunting practices. A renowned artist, he vowed to complete a bronze honoring Cecil upon his return to the United States and was able to use his sketches of the lion from previous visits to do so.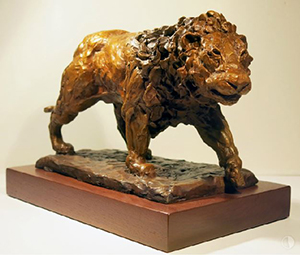 Fred tracked Cecil with his private guide Humphrey in 2014 and had completed several renderings of him, as well as a cast of his massive paw made from its imprint in the earth. He used his artistic and photographic memories of Cecil's anatomy and noble grandeur to create an armature and build his image with clay- creating a sense of realistic movement through acute attention to detail. This visceral sculpture was then cast in bronze and a patina was created on the surface to reflect light, just as Cecil's umber mane and golden eyes reflected the African sun.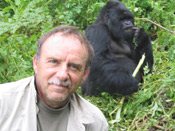 To accompany the bronze Fred created a limited edition photographic essay entitled "Cecil," which provides context for the work and serves as a moving tribute. "Cecil was a lion of nobility, an icon....Let this Cecil bronze be a symbol of sustainability and conservation responsibility."
For additional information, please contact Fred via his website.
---
3/24/2016
Prince Harry Endorses Rhino Conservation, Botswana
«
previous
3/24/2016
Blood Lions
next
»
Let us help you plan your dream safari. call toll-free: 888.227.8311

or

email us

today

|

|

Share