The Perfect Safari Bag
11/6/2014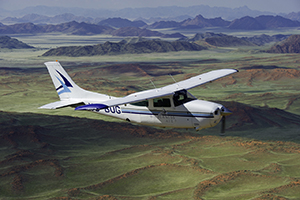 What bag should I take on safari? How will I fit everything in it? Does it really have to be soft on all sides? Can't it have wheels? Please???? These are, without a doubt, our most frequently asked questions and the answers are nuanced. While each scheduled airline and scheduled charter company in southern Africa has explicit regulations concerning the size, type and weight of bags that can be accommodated, not all are strictly or consistently enforced. Our policy, however, is to err on the side of caution and encourage you to travel within the strictest recommended guidelines in order to avoid having to purchase luggage along the way, re-pack, and/or leave items behind.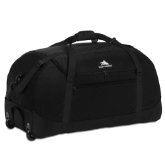 Normally, the dimensions that can be accommodated for checked-in baggage are 24 inches x 10 inches x 12 inches – a typical carry-on size. In order to be manipulated into the small hold of the charter aircraft this bag must be soft on all sides. Typically this means no wheels, as most wheeled luggage has one hard side that the wheels are affixed to. However, we have finally discovered a bag that fits the required dimensions, is soft on all sides, and has wheels attached to one corner only. In addition it converts into a backpack, which can be convenient.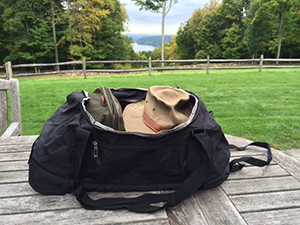 This "perfect safari bag" is the High Sierra Wheel-n-Go Duffel and Pierre test drove it on his October "educational safari" that included an inordinate amount of charter flights, with great success! He packed all the safari essentials – his three sets of safari clothes, one set of dinner clothing, toiletries, hat, Tevas, socks, and a tripod. He could have easily fit a second set of dressier clothes and a pair of shoes in the bag, as well. His carry-on luggage consisted of a soft padded backpack filled with camera equipment and the largest lens you have ever seen. The two bags together weighed close to, but not quite, 44lbs – the upper limit for most charter flights. While the duffel bag was not a challenge for him to carry around the airports, he did try wheeling it several times and found that, if careful to keep the bag steady, the wheels and loop handle worked just fine.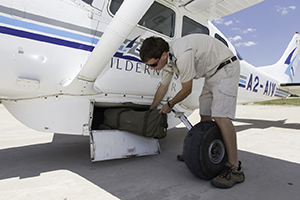 It is important to remember that porters are available in multitudes at all airports in southern Africa and are only too happy to help with your luggage for a tip of about $1 per bag. Your pilot and staff from the charter companies are also delighted to help. Upon landing at your camp's airstrip your luggage will be unloaded and whisked away to your room and you will probably not touch it again until checking in on your next scheduled airline flight. In short, the luggage limitations prescribed in your packing lists may seem daunting, but in practice they are very manageable – even generous. Don't forget that laundry is done at virtually all safari camps in southern Africa and returned to you within 24 hours, so your clothing needs are limited. Take advantage of the freedom to "travel lightly" while in southern Africa and consider taking along our new favorite safari bag.
---
11/6/2014
Ebola Update
next
»
Let us help you plan your dream safari. call toll-free: 888.227.8311

or

email us

today

|

|

Share