New in the Cape
11/28/2011
The Cape Region of South Africa is always at the cutting edge - celebrating art, style and culinary adventure.
Tours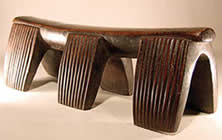 South African Art Tour- A dizzying array of art galleries reside within the city of Cape Town, housing both permanent and temporary collections of South African art. The tour includes visits to several superb collections, lunch at the Old Biscuit Mill, and a chance to experience some of the artists at work. You will also have the opportunity to view private collections in Camps Bay and Bantry Bay, representing a cross section of South African's newest generation of internationally acclaimed contemporary artists as well as historical works dating back 150 years.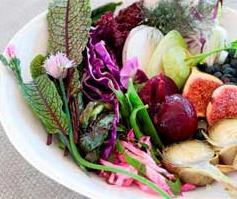 Cooking with South African Flavors - Spend a day with the acclaimed chefs at Le Quartier Francais, Franschoek, Cape Winelands, learning about and cooking with uniquely South African ingredients in their state of the art kitchen. After sampling your creations you will have the opportunity to stroll through the surrounding countryside to learn about the fynbos plant kingdom indigenous only to the Cape. Time will also be spent sampling wines and brandies from the area and enjoying a picnic lunch at a boutique wine estate with a private guide and wine maker.
Restaurants
The Test Kitchen has opened at The Old Biscuit Mill, Cape Town, headed by internationally acclaimed Chef Luke Dale Roberts. Those in the "know" are falling over each other to try the fresh whimsical cuisine and tasting menus.
The Greenhouse has been reborn at the Cellars Hohenort, Constantia, Cape Winelands. Diners are treated to tasting menus - either 6- or 4-courses. Every dish is a multi-dimensional flavor experience.
Babel is set on an historic wine farm, Babylonstoren, in the Cape Winelands. Supplied by an eight acre vegetable garden, Babel's menu is driven by the seasons and what nature dictates. With over 300 fruits, vegetables and herbs to choose from, there is always something fresh and exciting on the menu.
---
11/27/2011
Doratogonus Rattrayi
«
previous
11/29/2011
Property Updates
next
»
Let us help you plan your dream safari. call toll-free: 888.227.8311

or

email us

today

|

|

Share